10 Top Things To Do In St. George Utah
Posted by Erika Rogers on Monday, October 18, 2021 at 2:46 PM
By Erika Rogers / October 18, 2021
Comment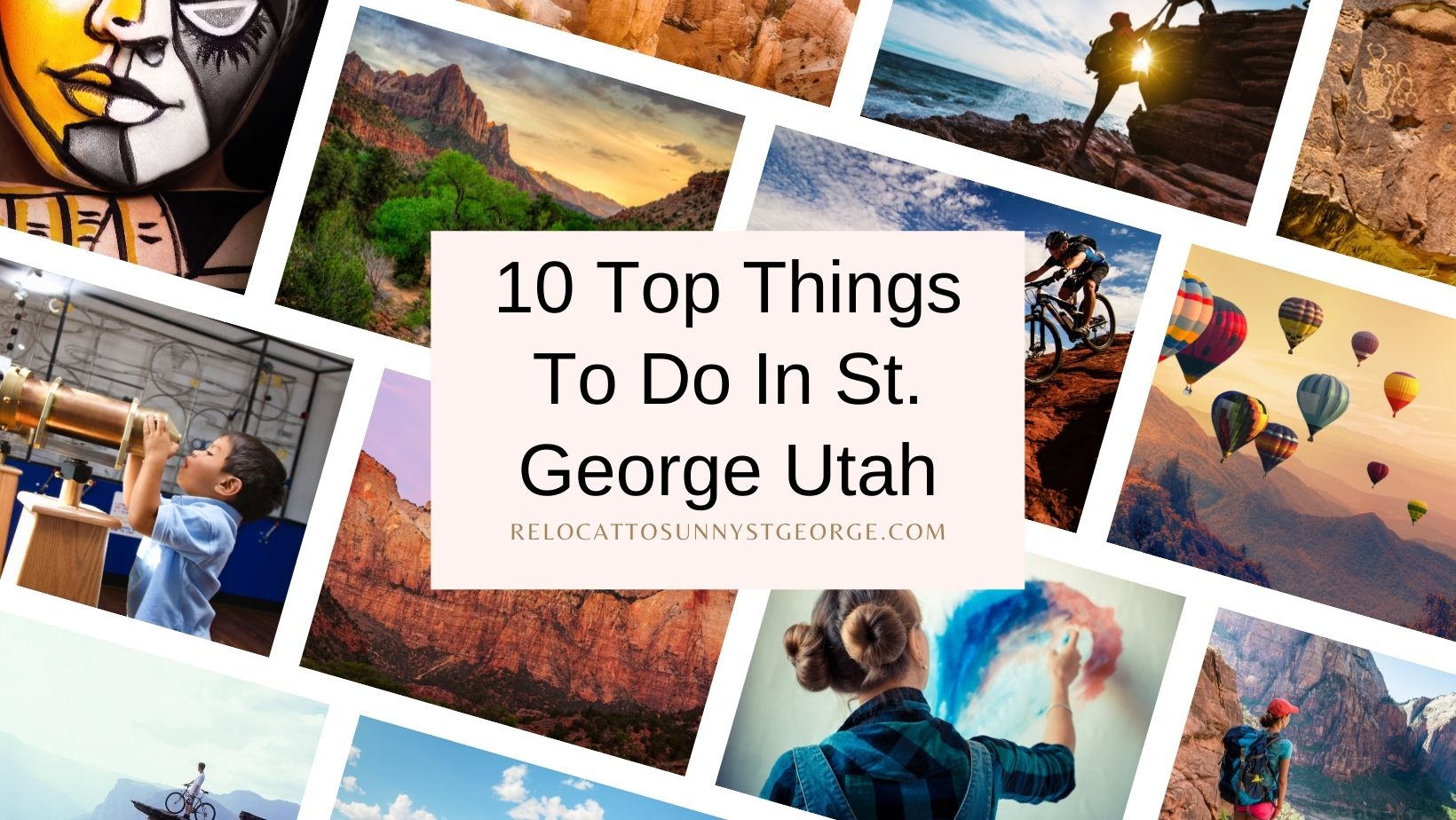 St. George is located in southwestern Utah and is a historical city rooted in the past of American pioneers. There is so much beautiful nature to view. One of the most famous places to visit is Zion National Park. The city is charming and has a fun downtown area with museums, art, and culture as well as delicious food. What should you do while you are in St. George? Let's take a look at the top10!
Downtown is full of art galleries, museums, historic buildings, and lots of shopping and food. The farmers market is lively from May until October.
This is a famous and well known national park. It is about 230 miles in size. Seeing the whole park in one trip is likely impossible. The park has sandstone cliffs in many beautiful colors and a wide variety of hiking trails to help you see as much as you can.
This is an aircraft Museum located in a very large hanger. There are many mid-20th century aircrafts in the museum and some were in the Korean War, World War II, and the British Royal Air Force. There are educational exhibits along with the aircraft in this museum.
Also known as the McQuarrie Memorial Museum. This museum has a collection of artifacts and history from the pioneers and early settlers of Utah.
Jacob Hamblin was a pioneer and Mormon who founded the city of Santa Clara during the mid-19th century. There are guided tours through the home to show where the Hamblin family ate and slept and what it would have been like to live in their home during that time.
Brigham Young was a Morman pioneer who brought Mormon settlers to Utah. This is the home where he lived out his final days of his life in St. George. The home is a two story brick structure with a porch and balcony.
Also known as the Coyote Gulch Art Village. This is a community of art galleries, cafes, gift shops, and studios where artists can come together and appreciate one another.
This is located between the south of the border of Utah and Arizona. It is a short hike that is about 1 mile around massive sandstone rock formations . The hike weaves you through these structures providing beautiful views all the way through.
Paladin Balloon Excursions
Going on one of these excursions gives you the opportunity to see Utah from a hot air balloon basket You will get a beautiful view of southern Utah's landscape
Paragon Adventures is a touring agency that offers many different experiences in St. George. You can explore by hiking, camping, climbing, mountain biking, and canyoneering.
Take your time and check out all of these amazing sights.
And for all St. George real estate, start here! There are so many reasons to love St. George. For more information on Saint George real estate please contact me anytime.
More Great Adventures in St. George