10 Traits of a Great Neighborhood
Posted by Erika Rogers on Monday, September 21, 2020 at 9:56 PM
By Erika Rogers / September 21, 2020
Comment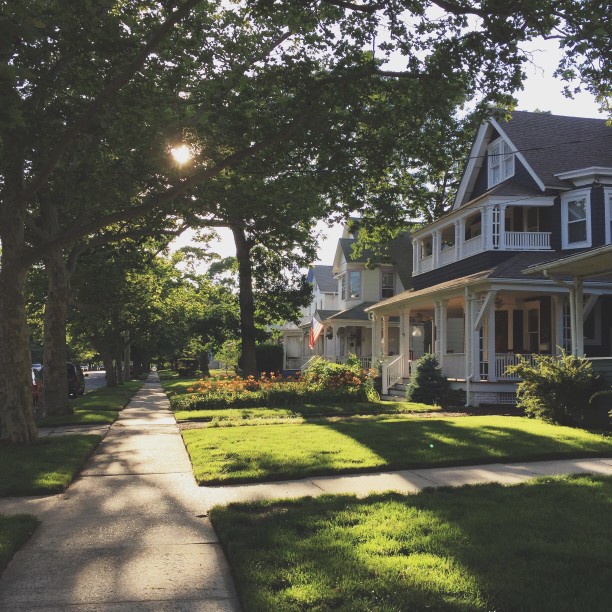 Finding the perfect home is often our top priority when shopping for a home. What we sometimes forget about is making sure that the neighborhood is one we would love to spend most of our time in for a significant amount of years.
Here are some top traits of a great neighborhood as comprised by realtors all over the country:
Easy Access to Needed Services
Groceries, gym memberships, the post office, or just being able to run daily errands are all important parts of day to day life. Think about what you go out of the home to do on a regular basis? Does the neighborhood allow for you to get to where you want/need to be in the time you would like to get things done?
Nearby Entertainment Venues
Every neighborhood comes with its own set of things to do, but is it your set of things to do? If the home is in the country on big lots, do you enjoy a quiet lifestyle where you spend time on your land or in your home or entertaining or visiting friends homes? If you live in the burbs is there something you like to do nearby or will you be willing to drive to get there?
Local Businesses
Small businesses are helpful to a thriving neighborhood and can be a lifeblood to a great community. Check out the nearest business district or area to the home. An active and growing small business community is a great sign.
Good Food
We all have our own personal preferences when it comes to eating and eating out. If it is a busy night and you just want to grab something real quick, is there somewhere near this home you can go that that you would enjoy?
General Atmosphere
When you drive into the neighborhood do you like what you see and the general feeling you get when you are there? Does the daily activity you observe make you cheerful or a bit suspicious? It is also good to look into the safety and crime stats online for a neighborhood.
Highly Rated Schools
If you are shopping for a home for your family the schools will be highly important to you. Make sure to do your homework on schools in the area you plan to move to. What schools do people want to make sure they live near? Don't just look at the district either because sometimes a district can be highly rated, but not every school in that district is ideal. If your kids are in lower level schools don't forget to check out the future schools they will be attending that the home is zoned for.
Walkability and Transportation
If you prefer to not need to rely on your car all of the time, a neighborhood with amenities and public transport stops near to the home is important. Make sure to look at what is within walking distance to a neighborhood you are interested in.
The Right Fit for Your Personal Needs
The best neighborhood really is the one that best suits your personal lifestyle and needs. The best way to know if a neighborhood is as close to possible as you want is to sit down and write out what you want, need, and hope for your perfect neighborhood to have. Include columns labeled: must have, would be nice, would be a dream. This way you know what you can and can't compromise on when it comes to moving to a particular neighborhood.
St. George is full of amazing neighborhoods for many different lifestyles. Please contact me today to find a home in St. George that is just right for you.
Erika Rogers – your real estate leader in St. George, UT and surrounding communities. She specializes in new construction, golf course communities, gated communities, 55+ adult communities, St. George luxury real estate, and Washington Utah homes in all Southern Utah communities.
More Home Buyer Tips