12 Considerations for Your Final Walkthrough When Buying
Posted by Erika Rogers on Friday, April 27, 2018 at 10:17 AM
By Erika Rogers / April 27, 2018
Comment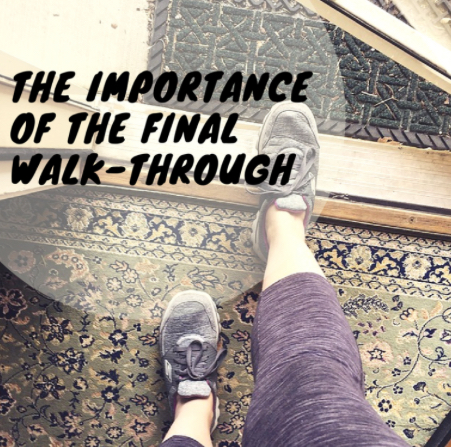 The final walk-through is a crucial part of the home buying process. Without that final walk-through, you can't verify that inspection repairs were made or that the home is left in good standing order. Sellers technically need to leave the property as good as when you saw it when you made an offer. Of course, sellers may have moved out, but they are technically not allowed to trash the place, destroy it, or make it unlivable. This is the reason for the final walk-through. If anything is not up to standards or the contract, it needs to be taken care of before closing.
Here are 12 considerations when you walk through the house for the last time before finalizing the purchase.
#1. Make sure you have about 60 minutes for the final walk-through and schedule it 24 to 48 hours before closing.
#2. Have your contract in hand to confirm the seller has fixed the items they've agreed to and that items that were supposed to be left in the house are still there.
#3. Opening close all windows and doors and check that latches and locks work well.
#4. Test the heating and air-conditioning systems.
#5. Confirm that all appliances are still in good working order.
#6. Test all light switches and electrical outlets.
#7. Check that faucets work and there are no signs of leaks.
#8. Test all smoke detectors.
#9. Flush all of the toilets.
#10. Make sure that all tubs, showers, and sinks drain properly.
#11. Check the exterior of the property for any signs of damage to doors, screens, siding, windows, or the roof.
#12. Make sure that all landscaping that was present at inspection and conveys with the property is still on-site.
These are the top 12 items that you should definitely pay close attention to when doing the final walk-through. Ask your real estate agent if there's something specific to be aware of about the property.
For more information on buying and selling in St. George Utah contact my office today or browse through my blog and resources for more details and information.