3 Fantastic Local Architectural Styles
Posted by Erika Rogers on Monday, August 15, 2022 at 10:39 AM
By Erika Rogers / August 15, 2022
Comment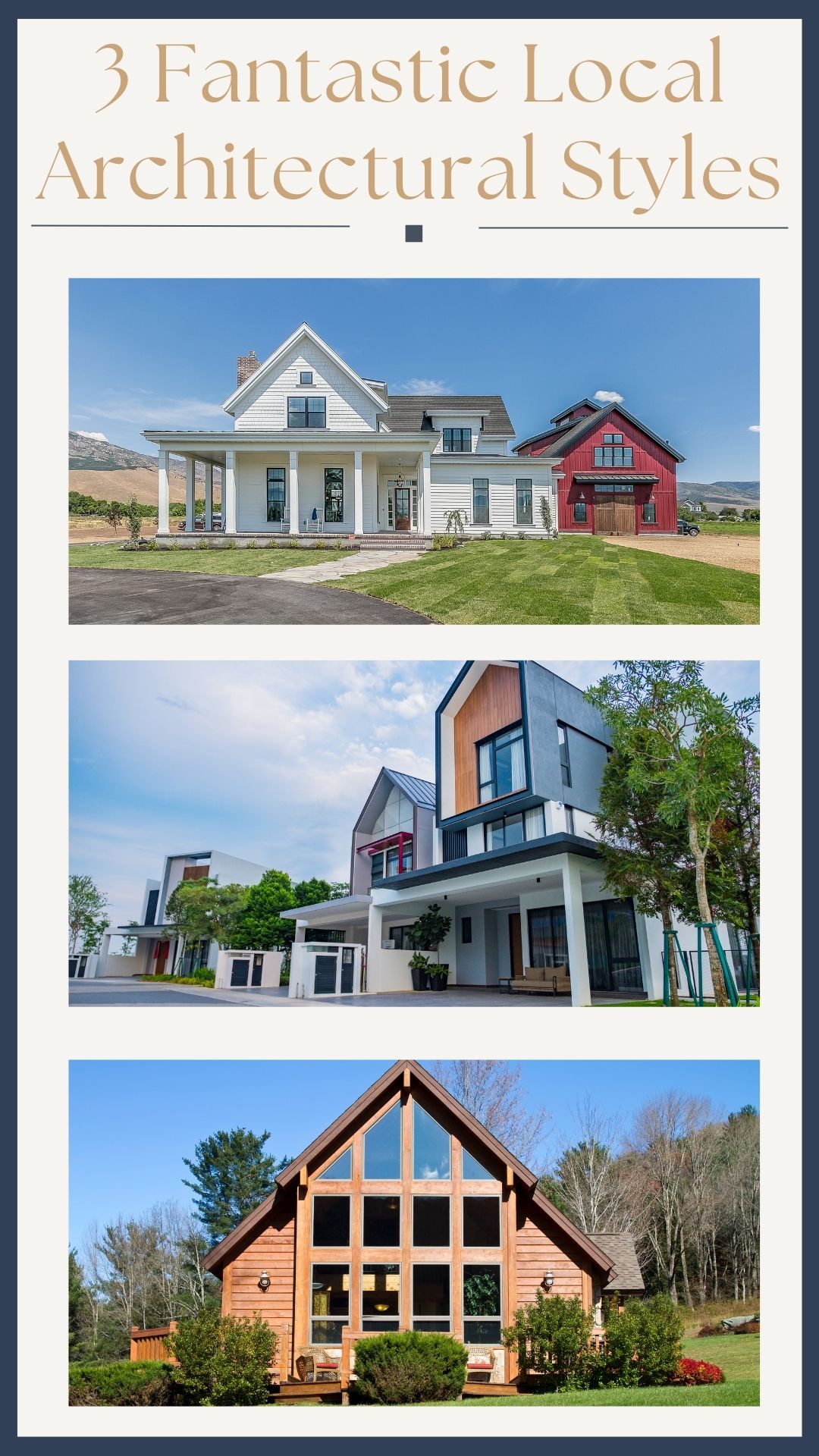 Architectural styles in Utah are modern and contemporary, from the rustic mountain modern residences. Utah architects are famous for making everything old, new again.
Here are three of the top architectural styles in Utah that property owners are currently choosing.
Modern Farmhouse
The modern farmhouse architectural style is characterized by clean contemporary lines fused with the cozy chic vibe of yesteryear's country farm buildings. Material palettes include wood and steel, usually painted in a textured cream or other neutral.
What separates a modern farmhouse from more traditional farmhouse styles is the sleek finishes and use of natural light with large windows taking the place of timber-clad walls. Still, similarities remain between the two styles in the A-frame rooflines and large barn-style lofts.
Industrial
Lately, industrial-chic has come into vogue, with people valuing the appearance of a utilitarian and well-used building. Unfinished walls, exposed piping and ductwork, and distressed and worn flooring are the hallmarks of industrial architecture and design.
The influence of the 1700s industrial revolution is evident in this architectural style, and the simplicity of a no-frills look is the new aesthetic of sophisticates. The industrial architectural style lends itself to a wide range of interior design opportunities, people enjoy its flexibility. They can choose retro, contemporary, steampunk, or modern interior designs to complement the industrial architecture and either broadcast a bold color scheme or neutrals.
Industrial design is often used in repurposed or adaptive reuse projects where old factories are converted into multi-use office spaces, retail centers, or apartment buildings. This eco-friendly approach reduces landfill waste and often revitalizes depressed areas in cities where production facilities no longer operate.
Rustic Mountain Modern
Rustic mountain modern buildings seem to sprout as naturally from the land as the surrounding spruces and aspens. This intentional natural look carries all the luxury of a getaway spa or resort and produces the calming, restorative environment that nature provides. Rustic mountain modern homes still have the sleek lines and polished finishes of contemporary buildings but use materials derived from the local landscape. Wood and stone are the primary materials used and are rough-hewn or left with their natural finish. These bright, open buildings are a sharp contrast from old cramped log cabins, with open floor plans and tall, airy ceilings. Expansive windows look out into the beauty of the surrounding mountainscape.
For more information on real estate and architectural designs available in the St. George area, contact our office.
More Amazing Tips for Home Buying & Selling