3 Questions to Ask if Your Mortgage is More Than Your House
Posted by Erika Rogers on Tuesday, December 12, 2017 at 11:13 AM
By Erika Rogers / December 12, 2017
Comment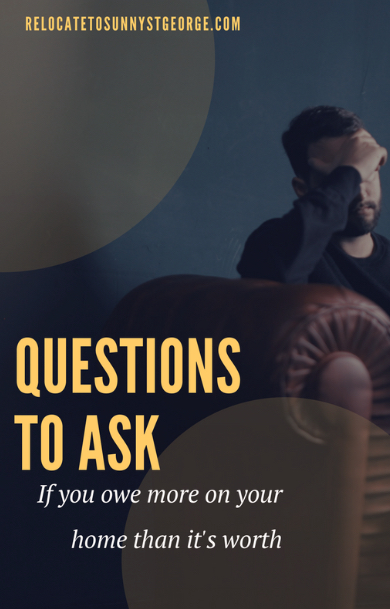 In this real estate market, we had been talking about foreclosures and short sales as much as we were 10 years ago, but, they can still happen. The bought at the peak of the market could find themselves owing more on their homes in the home is currently worth. If everything is status quo and you're not planning on selling you probably don't even need to consider these three questions but, if you're planning on moving, refinancing, or just concerned about your mortgage payments versus the price of your house, you are three questions to ask yourself.
Can I still afford the monthly mortgage payments?
Waiting out the storm is advised if you can make the monthly mortgage payments. Home prices are increasing across the nation so it's probably only a matter of time for your home to not be underwater any longer. If you can continue to make the mortgage payments and are not strapped for cash each month, you might just wait it out and see if your home increases in value so that you can either sell or refinance to a lower payment.
What do you have to do if you're going to sell?
If you are unable to keep making the mortgage payments you might consider selling with a short sale. A short sale can make it easier for you to sell because the bank will agree to take a lower amount than what the home is worth. However, this is kind of a hands-off approach. Even though you will be selling the home with a real estate agent, it's up to the bank whether or not they will choose the offer. You are coming under their mercy as to whether or not they will let you sell the property for less than what you owe. However, it's a much better option than a foreclosure.
Have you already missed a payment?
If you've already missed a payment you could be in pre-foreclosure. If the debt is more than the value of your home and you can't afford to make monthly mortgage payments and the lender will not work out a deal with you, and you can't find a ready buyer to buy the home in a short sale, your last option could be foreclosure. This means you give up on the home and handed over to the bank. You can tell the bank that you're going into foreclosure rather than just avoiding it altogether. They may offer options at this point rather than having to take a hit on the home.
Related: The Difference between a short sale and foreclosure
Dealing with a foreclosure means this will hurt your credit score and you should only take this option as a last resort. Chances are, most banks will allow a short sale. If you're considering a short sale or would like to see what your home is worth compared to how much you owe, give me a call. I can work up some numbers and you might be surprised as to understand what your home is worth all. Home prices are going up all the time, so before making a rash decision, let's find out where your home is really worth.