3 Things You Never Think About When Selling Your Home on Your Own
Posted by Erika Rogers on Friday, July 13, 2018 at 9:20 AM
By Erika Rogers / July 13, 2018
Comment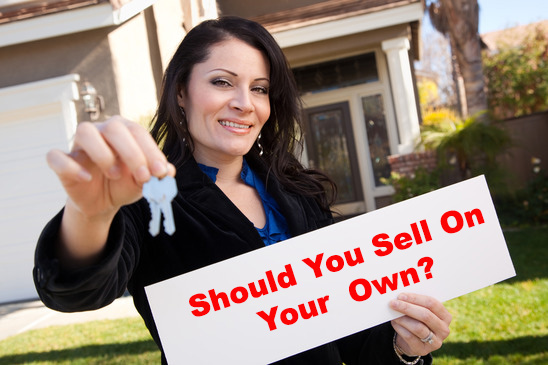 There are many things that potential St. George sellers hoping to go it alone don't ever think about. However, check out the following three that are very possibly the most important:
Negotiating Ability
This may be the most often overlooked part of those who wish to sell their home on their own, and one that should not be taken lightly. Do you possess the skill set needed to successfully negotiate the sale of one of your most valuable assets? Are you able to effectively manage the process through to a close against a seasoned broker or real estate lawyer?
Keep in mind that you may be up against professionals who are phenomenal negotiators and know the sale process inside out. As such, they may suggest all sorts of terms and conditions that sound reasonable but really aren't in your best interest. Even an unseasoned real estate agent is likely to be aware of the implications of various terms and conditions. How about you?
Related: 7 Reasons to Sell in the Summer
If you have never been involved in serious negotiations with savvy professionals, you are at a very real disadvantage. Your lack of experience and knowledge could cancel out any of the benefits of having done it yourself.
The Odd Factor
You may be reducing the number of potential buyers because you haven't listed with an agent. Some house shoppers will be nervous and skeptical about engaging a "for sale by owner" simply because it's not the norm. There will be anxieties that steer people away from paying your home a visit. For a lot of buyers, an established brand name and a sales professional with a good reputation are more palatable. Don't be the odd one out because you go it alone.
The Dangers of Over-upgrades
Quick fixes before selling always pay off. However overhaul makeovers, not so much. You probably won't get your money back if you do a huge improvement project before you put your house on the market. As an alternative, do updates that will pay off and get you top dollar. Put a new fresh coat of paint on the walls. Clean the curtains or go buy some inexpensive new ones. Replace door handles, cabinet hardware, make sure closet doors are on track, fix leaky faucets and clean the grout.
Over upgrading not only sucks up your money currently in your wallet but when your home is the only "dream home" on the block, the reality is it won't be worth what it deserves simply due to its lackluster neighbors….which makes it a financial disappointment once again.