3 Upgrades with Potential to Increase Home Insurance Cost
Posted by Erika Rogers on Monday, May 16, 2022 at 11:50 AM
By Erika Rogers / May 16, 2022
Comment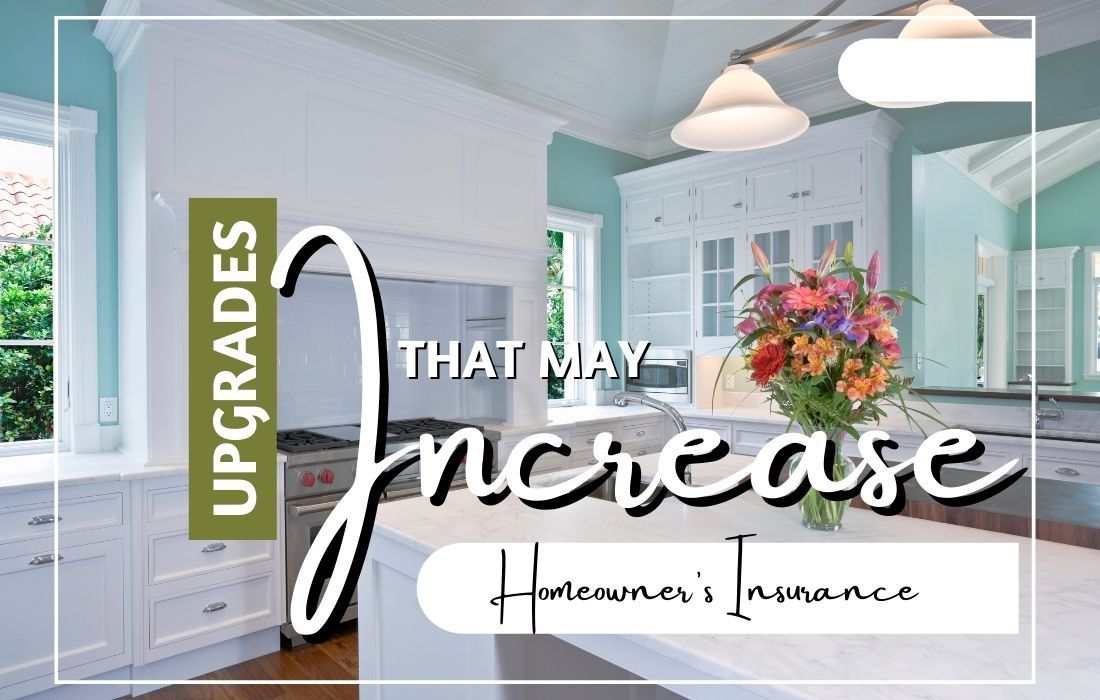 Upgrades with Potential to Increase Home Insurance Cost – As the market value of homes all across the country has risen very quickly it is not uncommon for several homes to have inadequate home insurance coverage. Making sure you have plenty of coverage to protect all of the assets in your home is crucial.
There are several homeowners all across America who that assume once they have purchased their coverage when they have purchased their property that they are set for the entire time they own their home. But there are several factors and changes in homeownership that leave homeowners with less coverage than they thought they had and need when disaster strikes.
In addition to a jump in home value impacting adequate coverage is making home improvements. There are many renovations being made to homes especially as people spent a lot of time within their homes realizing that they would like to make some changes to make day-to-day life easier or more enjoyable. But some of these upgrades may also come with an increase in the cost of your home insurance to be able to adequately provide coverage.
Upgrades with Potential to Increase Home Insurance Cost – Here are three major upgrades that could raise home insurance costs that homeowners should be aware of.
Installing a pool
Here in Utah, the summers get very hot, and as such homes with pools are highly sought after. In fact, homes with pools at the beginning of the pandemic were in extremely high demand. This led some homeowners to consider installing a pool in their backyard.
What some people are unaware of is the impact this has on home insurance costs. Homeowners should make sure that their policy coverage includes a pool. If it does not, they should add this coverage is because if something happens with the pool all damage will be expected to be paid at your own expense. Pools require extra coverage as they create an added risk of accidents and damage to the property.
Creating an at-home business office
Because of the pandemic, many Americans across the map have switched to home-based business adventures. Some even built structures or brought in specialized equipment to their property to enable them to take on their brand new at-home business.
What many new business owners are unaware of is that it could be necessary to increase insurance coverage to cover this special area or equipment on your property. Often a standard home insurance policy limits protection for home-based businesses to about $2000-$2500. Often times this is not nearly enough to cover the costs if something should happen, so an increase in insurance is a smart move.
Additionally, if your business requires clients to visit you in person at your home you will want to make sure that you have to add on coverage to cover any business-related injuries that could occur. It's very important to make sure any clients are covered when they come to your home to visit the business.
Adding more space
Adding on a room to your home will raise the cost of rebuilding the property and as such will directly correlate to the amount of insurance protection you need. The most common type of home insurance coverage is replacement value coverage to make sure that the property can be restored in the event of major structural damage like fire or flooding. A larger property is going to cost more to completely rebuild. As such you do not want to be stuck with coverage for your old smaller square footage should something happen.
It is always a good idea for any homeowner to periodically check their homeowner's insurance policy and ensure that the current state of their property is adequately covered by their homeowner's insurance.
For more information on purchasing a home in St. George and surrounding areas please contact me anytime.
More Great Tips for Homeowners and Buyers