4 External Features to Inspect When Buying a Property
Posted by Erika Rogers on Tuesday, May 22, 2018 at 10:03 AM
By Erika Rogers / May 22, 2018
Comment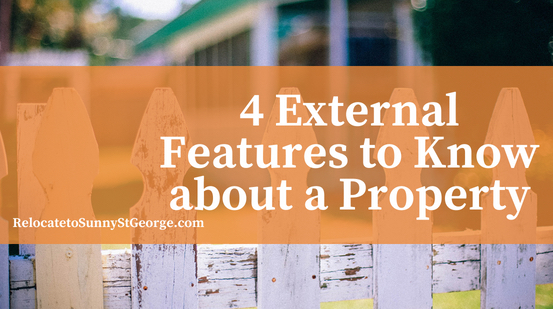 4 External Features to Inspect When Buying a Property – And I'm not talking just external on the house. Many factors can determine whether or not the house and property are for you. Besides the square footage, number of bedrooms, and the look. There are other factors that really have nothing to do with the actual property but could greatly affect the purchase or sale of the home.
It's important to be in a good school zone or district even if you don't have kids. This can affect the resale value in if you plan on selling in the next few years, this might be an appealing attribute to future buyers. Check with the local district to see which schools are assigned to the property then look them up on GreatSchools.org .
Just as important as the house is a neighborhood or community in which it sits. You might love the house but everyone else in the neighborhood may have junker cars out front, those that don't abide by association rules, not abide by association rules, or have dogs that bark incessantly day and night. Check to see if your community has a NextDoor.com site where community residents can talk about issues and post memos. You might even come across a thread about a bad neighbor that you don't want to deal with.
Related: How to Check for Neighborhood Safety
It's also important to see what's nearby. Will there be a new development site starting soon where you'll have to endure construction noise for the next few years? Will there be building going on, or new businesses popping up? This can be a good thing as studies have shown properties near Starbucks and Trader Joe's actually go for a higher price than those that don't.
The commute is also something that has nothing to do with the property itself, but might really affect whether you like the house or not. Will your commute be the same, longer, or shorter? Map out a route from the house to your work before finalizing on the house. Seek out different routes and paths that might save some time. Or, will this add a great deal of time to your morning commute and is that something that you want to deal with?
Related: Requests Buyers Shouldn't Make
These four external items are definitely something to investigate before finalizing the purchase on any new house. These are things you don't realize until after you've moved in, when there's nothing you can do about it. For more information or to start looking at homes and neighborhoods throughout St. George, give me a call today.