4 Keys to Getting a Home Loan Approved
Posted by Erika Rogers on Friday, February 2, 2018 at 10:47 AM
By Erika Rogers / February 2, 2018
Comment
Thinking about applying for a home loan in the next few months, you're probably doing the research on home loans, mortgages, and how to get the best rates. There are four major keys to getting the best home loan, getting the best rates, and getting approved. Start with these four before applying for a home loan.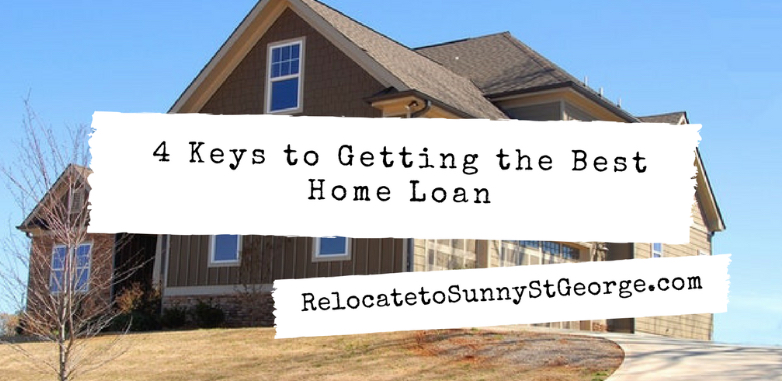 #1. Sign up for credit monitoring.
There are several companies out there that offer credit monitoring on a daily, weekly, or monthly basis. Will send you notifications when your credit has been checked, if your credit score goes up or down, and any other information that might change your credit history, report, or score. Keep a close check on your credit score, as this is the major factor in determining your loan application approval and to the roots that you get. Also, get a copy of your credit report so that you can correct any errors or mistakes that might be on it but had no idea what was even there.
#2. Maintain stable employment.
Lenders don't like to see a lot of jumping around in your employment history. They want to know that you can maintain and hold a steady job with a stable source of income for some time.
#3. Don't go overboard on your loan amount.
Just because you are approved for up to $400,000 doesn't mean you have to max out that amount. Looking for a home around $300,000 will give you a little more freedom in your monthly mortgage payment and a little left over for repairs or maintenance.
Related: Can I get a home loan if I'm self-employed?
#4. Shop around but don't apply several places.
The more often your credit is pulled the lower your credit score could become. Try to avoid sending and multiple applications as this can actually harm your credit history. Every application is reflected on your credit report and even too many unsuccessful inquiries can lower your score. Compare loans and apply with an institution or a mortgage officer that best suits your needs and you for comfortable with.
If you're having trouble figuring out where to start, give me a call. I have worked with several reputable lending institutions and mortgage officers throughout the St. George Utah area. I'd love to give you some additional advice on the home buying process and how to increase your credit score so that by the time you're ready to buy, you get the best rates possible.