4 Reasons You Don't Need to See a House Before You Buy it
Posted by Erika Rogers on Wednesday, July 10, 2019 at 2:15 PM
By Erika Rogers / July 10, 2019
Comment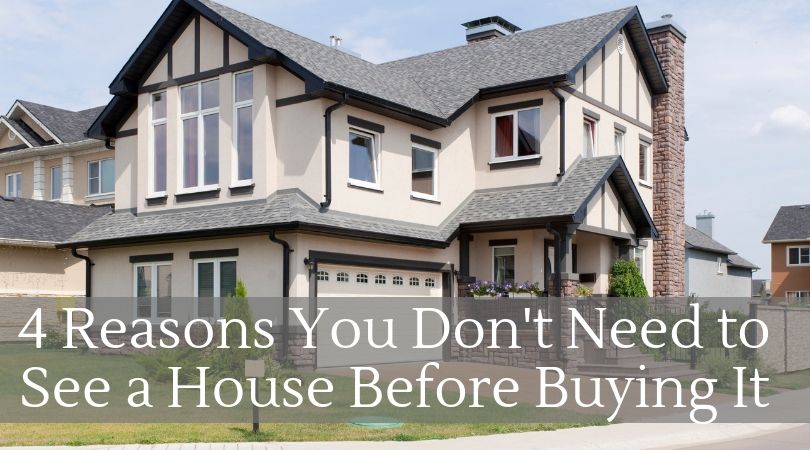 What!? Who would buy a house without looking at it first? Well, if you are a commercial real estate investor it's actually quite common. Many people in the military or who are buying overseas only have the online images to view when choosing a property. And this isn't necessarily investors either looking at turnkey properties. These can be the ugly, gross, and in serious need of a remodel type of properties as well. Many investors have done this so many times they don't even think about it anymore. People assume you have to see the property with their own eyes or at least the drive-by, but that's not necessarily required. Many investors have bought property site-unseen and it is now the norm for them. So why would you ever buy a property without seeing it first?
#1. Most of us are not appraisers or inspectors.
Obviously, but stick with me here, the vast majority of us will simply walk through a house not having any idea of the appraised value or the inspection report. Of course, some people are more skilled than others and are more likely to see things that others may not. So having an appraiser or an inspector walk-through it even if you've never seen it yourself will give you a better idea of the property in all.
#2. 99.9% of the time the house is there.
Think about it, houses don't just disappear and a lot of people are concerned about buying a house unseen because there just not too sure the house is really there. But in today's technology age, we can check out Google maps, have people drive by or even have your trusted real estate agent do a drive-by and a 360° tour.
#3. Sometimes seeing it gets our emotions involved.
You want to be emotionally invested in your purchase of course, but sometimes emotional investing can be bad investing. If you're looking for a home to raise your family you naturally want to see it yourself but if you're buying a rental property the last thing you want is to fall in love with it. Emotions make people do some strange things and it can skew our decision-making. Having the appraisal, property valuation, inspection report, and rate of return are all black and white items that keep your emotions at bay.
#4. You're not buying a home, you're buying an income generator.
When buying an investment property it will be completely different than buying a home you and your family will live in. You are buying an asset and you'll have the right to collect an income that that asset produces. The income generation is produced by the house itself but the house shouldn't be your main concern, the rent should be. You'll need to know if this property will produce a certain amount of income or profit and you can run the numbers as clear as black and white to determine this.
So, for real estate investing you don't necessarily need to see the house in person but it is highly recommended to have a quality, experienced real estate agent on your side that can take a look at the property and recommend qualified and reputable third-party participants such as the appraiser and the home inspector to give you a better idea and nonemotional blueprint of the property.