4 Smart Tips for Renovating a Rental
Posted by Erika Rogers on Wednesday, May 1, 2019 at 2:08 PM
By Erika Rogers / May 1, 2019
Comment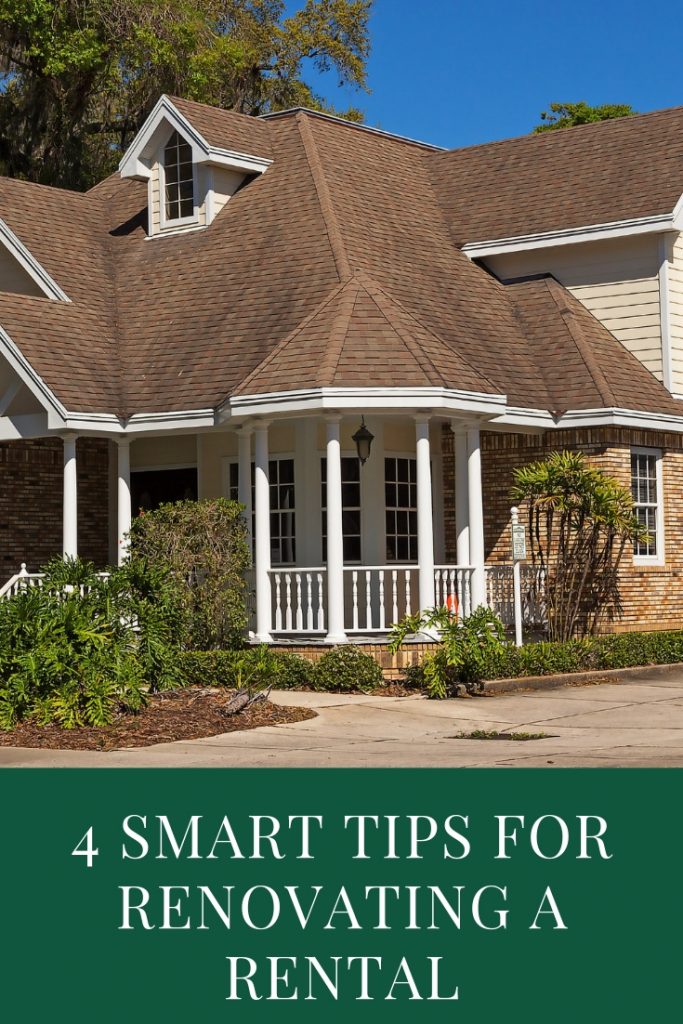 If you're planning on renovating a rental or maybe you're looking for a house to flip and sell, you want to start the process the right way with planning and proper preparation. I've helped a lot of real estate investors throughout St. George and Washington Utah find in rehab the right rental property for their needs either for monthly cash flow income or quick sale. Here are four smart tips for renovating a rental property.
#1. Figure out financing.
If you are not paying for the renovation in cash, financing is usually the first thing you need to figure out. By understanding your financial situation and being prepared for the lender, you can increase your chances of having your loan accepted. Your credit score is a big deal so it's important to increase your credit score and have good credit history in order to get the financing you need for the renovation.
#2. Understand the impact of lost rent.
You want to think about the renovation timeframe. How long will it prevent you from collecting rent while you are renovating? Is it something that can be done within a couple of weeks or will it take several months to complete? Remember, you will be losing money during this time and time is money so you may not be able to afford a lengthy renovation project.
#3. Understand needs versus wants.
You may want to renovate the property and upgrade a lot of items in the home but you may not need it and it may not be necessary or in order to get the rent you want. Most casual investors own rentals in lower income or middle-class neighborhoods and the target renter typically has modest earnings and expectations to match. So, upgrading to high-end appliances, counters, and floors may not give you the rate of return you're looking for.
#4. Use the right contractors.
Using the right handymen and contractors is just as important as getting your financing together and understanding the right renovations. The right contractor will do the job right the first time and typically will complete on time and on budget. Make sure you get a lot of referrals and references to qualified and reputable contractors for each individual project. Maybe you have one contractor that can do it all and maybe you'll need to piece it out in order to get things done on time and accurately. Compare bids, break down the cost of materials, profit margin, labor, and any other expenses. Materials typically cost about 40% of the total renovation fees so keep that in mind.
If you're looking for a rental property that you can put a little bit of money into in order to flip or use it for monthly cash flow income, give me a call today. I have a list of properties in potential neighborhoods that might fit your search criteria and price.