5 Different Cleaning Services for Your Home
Posted by Erika Rogers on Tuesday, July 26, 2022 at 10:49 AM
By Erika Rogers / July 26, 2022
Comment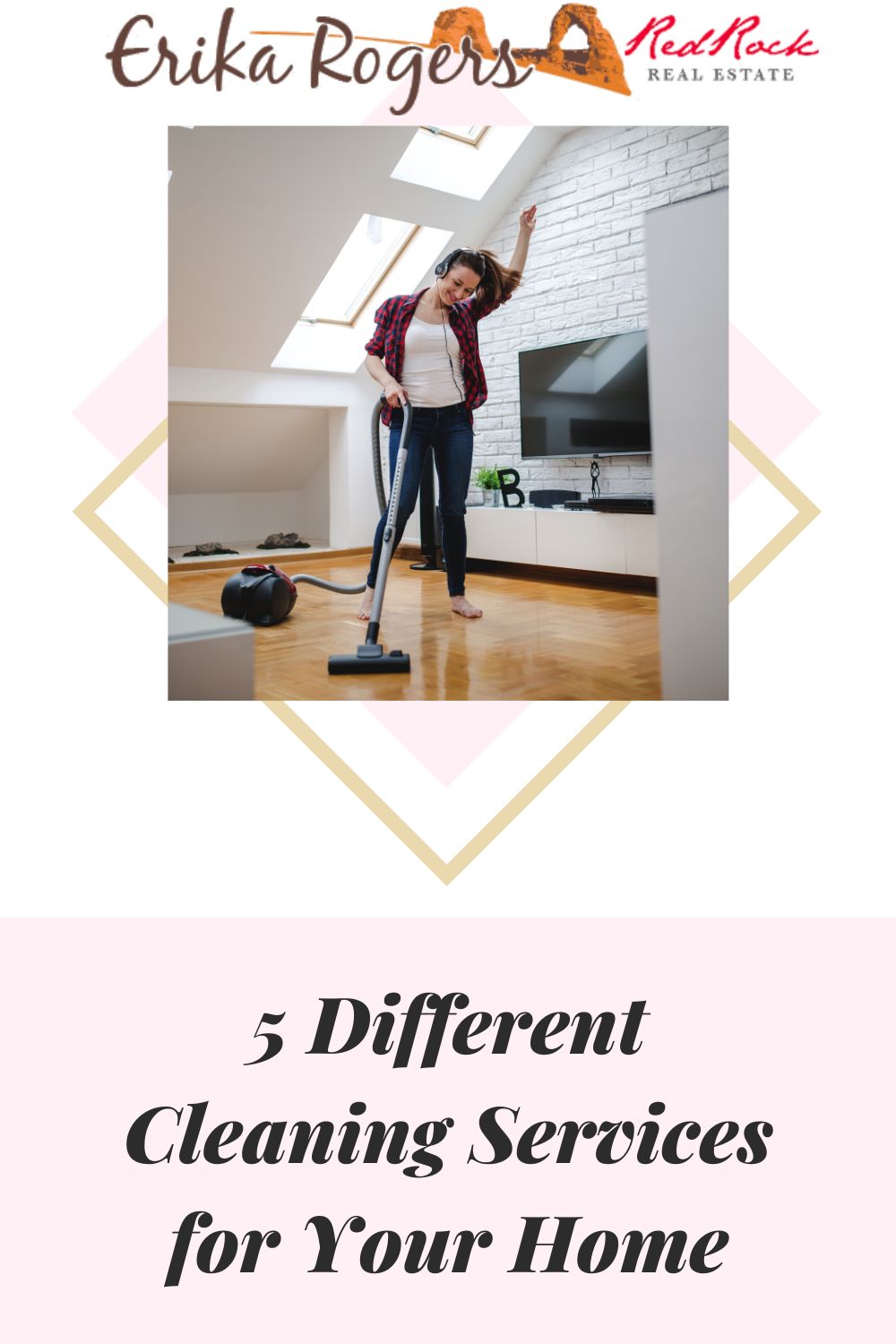 Most people expect you to clean the home before closing the deal. A lovely and clean home can leave a favorable impression on every potential buyer. When you are looking to deep clean your home, you may not realize how many different types if cleaning services are out there. If you are planning to sell your home, it would be a great idea to consider having these aspects professionally cleaned.
5 Different Cleaning Services for Your Home
Window Cleaning Services
Do you have a layer of stubborn grime on the outside of your windows? Can you just not get them to a clear, streak-free shine? Window cleaning can tackle the hard-to-reach places. Skylights, two-story windows, and glass doors can be unsafe and difficult to clean on your own.
Carpet Cleaning Services
Carpet cleaning service is a great way to refresh your carpet and bring new life to it. Regular cleanings can even add years to the life of your carpet. Professional carpet cleaners know how to reach deep into carpet fibers to tackle tough stains and odors. They can even use a pet odor eliminator to tackle stubborn smells. You'll love the look and feel of your freshly cleaned floors.
Home Organization Services
Home organization services can help you get your clutter under control. From overflowing cabinets to disheveled closets, organizers can tackle even the toughest storage spaces. They can help you purge unneeded items that are taking up valuable space. Your storage systems will be streamlined and make it easier to find things. You might just be surprised at how life-changing an organized home can be.
Power Washing Services
With this method, cleaning dirt and other contaminants on outdoor surfaces can be done more effectively. Pressure washing helps restore the look and health of your home's exterior.
Floor Restoration Services
When you refinish a floor you are either sanding or screening a floor to remove the scratched and dull finish. Then you re-coat the floor with new layers of finish to renew the floor's luster so it looks new.
Your home's cleanliness levels may not raise the value of your property as the location or size does. However, most buyers won't be making a cold-headed decision. After a professional cleaning service, your home will look in better shape. If you show a clean and good-looking home, people will easily picture themselves living in it and pay for the price you ask. While cleaning the house where you live, you might see it from a homeowner's perspective. Hiring professionals to clean every corner inside your home is a great way to guarantee you are not missing any spot.
For more information about real estate in the St. George Utah area, contact our office.
More for Homeowners