5 Fun Reasons You Should Live On A Golf Course
Posted by Erika Rogers on Saturday, January 21, 2023 at 1:05 PM
By Erika Rogers / January 21, 2023
Comment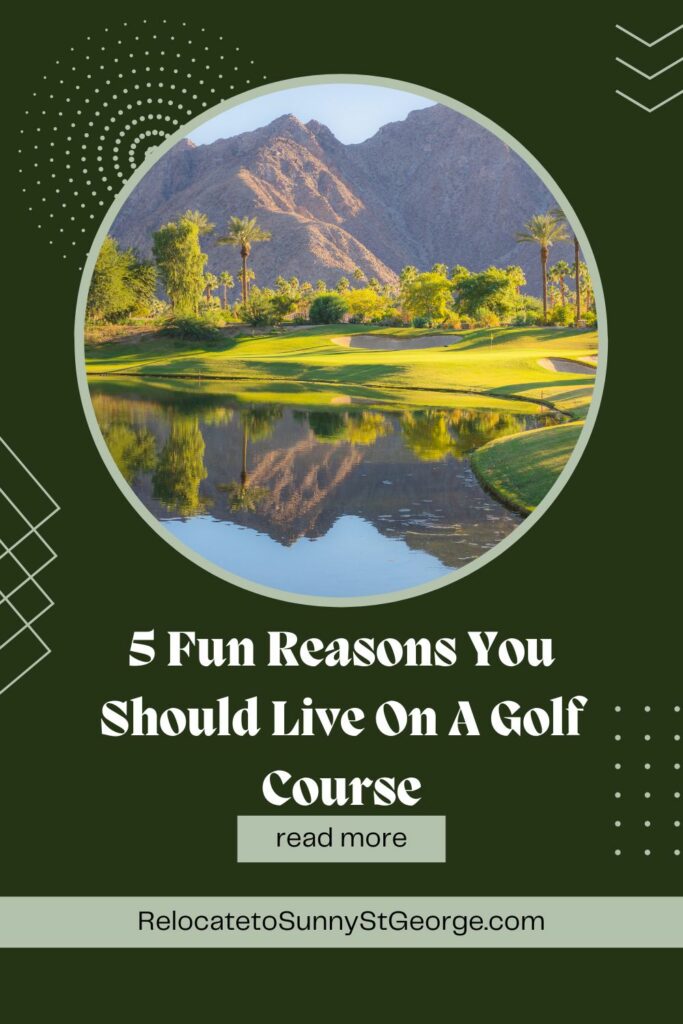 5 Fun Reasons You Should Live On A Golf Course – If you love playing golf, then you may be dreaming of living on a golf course. Can you imagine waking up and stepping outside your front door ready to play? The ability to play at your convenience and live on the golf course isn't the only benefit you will gain by living in a golf course community. Even if you aren't a golfer, you might want to consider living in a golf community for these reasons too!
5 Reasons You Should Live On A Golf Course
#1-Quiet
Golf courses are known for being quiet places at night. Golf courses are closed in the evenings so you can rest assured your nights will be peaceful and quiet. You may want to consider how close your home is to the clubhouse or playing area to ensure you have a tranquil living space not interrupted by an area full of traffic.
#2-Ammenities
Golf Course communities typically have resort-style amenities at their resident's fingertips. This can include swimming pools, fitness centers, restaurants, and in some areas shops. This makes for a convenient lifestyle full of entertainment. Some would even say it is luxurious.
#3-Entertainment
Along with the amenities comes entertainment. Golf course communities almost always have a clubhouse with a restaurant and bar. These clubhouses usually host events often that celebrate various holidays as well as fun game nights or live music. This makes it easy to get to know your neighbors and make friends.
#4-Views
Golf course communities have incredible views. These communities are amongst beautiful skylines and cover a lot of courage to accommodate the course and housing development. Living on a golf course can provide beautiful scenery with a luscious landscape. Along with these views is the view of a well-cared-for neighborhood. Golf course communities will have an HOA that specifies how homeowners should care for their property. This means your neighbors must stick to high lawncare standards as well so you should have an eyesore next door.
#5-Value
Anytime you are investing in a real estate purchase you want to know that you will have high resale value. Homes on golf courses are small communities with high standards and this makes them extremely desirable to homebuyers. It is considered high-end living and sought after by many retirees. Likely, you will always have a high resale value if you own a golf course residence. This is said to be a good investment when it comes to residential real estate.
In Conclusion
Living in a golf course community can offer you a luxurious lifestyle with great views and a wonderful community. There are always some things to do and all the amenities at your fingertips. What more could s homeowner in St. George, UT look for?
For more information on tips to live on a golf course, contact me. St. George has so much to offer for your residential real estate needs. I would be happy to help you with any of your buying and selling property in St. George.
Here is a comprised list of the other golf courses near St George to explore:
This Golf in Beautiful St George, Utah information is brought to you by: Erika Rogers – real estate leader in St. George, UT and surrounding communities. She specializes in new construction, golf course communities, gated communities, 55+ adult communities, St. George luxury real estate, and foreclosures in all Southern Utah communities.