5 Important Questions to Ask Your Realtor®
Posted by Erika Rogers on Tuesday, July 10, 2018 at 9:24 AM
By Erika Rogers / July 10, 2018
Comment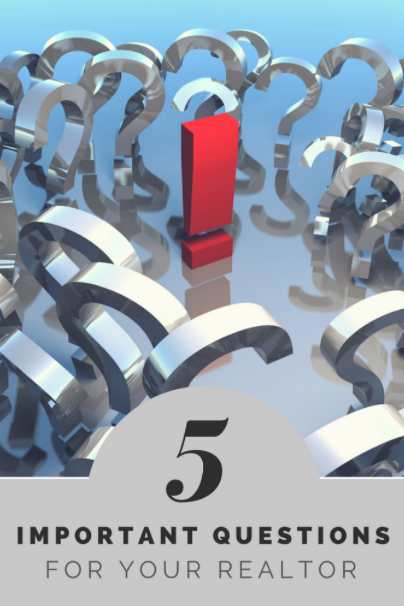 Choosing a real estate agent should take more thought than just googling a local agent and contacting them. Wise clients always interview a new agent before deciding to hire them. While you are investigating the best agent to meet your needs a great agent should be interviewing you too. Be cautious of agents that don't also ask you questions, great agents will be selective about their clients as well.
One thing to keep in mind, the best agents usually do not have a hard time finding work, so while they are welcome to questions they probably won't want to fill out a long survey. Try to limit your questions to those most important to your needs and situation. Below are 5 great questions to ask a Franklin realtor to help you with your St. George real estate needs.
How Long Have You Worked in Real Estate?
Asking this question does not mean you want to rule out a new agent, it does give you a feel for a particular agent's skills. Freshly licensed agents can be very valuable and motivated to do the best job possible for you. When hiring a new agent you do want to make sure they have access to plenty of mentors and wise old hats, because real estate agents are not required to take courses on difficult transactions, that all comes with life experience.
There is a lot that an agent learns on the job. Ask them to describe a difficult transaction they conquered or what they would do if faced with a difficult transaction they have never experienced before. The more transactions an agent completes the more tricks of the trade they are going to know.
What is the Best Market Plan or Strategy for My Needs?
Buying and selling homes do have standard procedures, but each home and specific market area have their own unique attributes. You will want to know how your agent will be working to do everything possible to accomplish most, if not all, of your expectations.
If you are a home buyer you will want to know;
How will you search for my new home?
How many homes do you think I will look through before finding the right one?
How competitive is the local market in my price range?
What is your strategy in competitive home buying situations?
If you are selling a home you will want to know:
Specifically, what steps would you take to sell my home?
Where and how often do you advertise? Do you use any creative advertising techniques?
Do you use a professional photographer?
What is your online marketing strategy?
Can You Provide References?
The best way to know how a realtor works for their clients is to hear it from the clients. Look for reviews online as well as:
Ask for references
Ask if any of the people providing references are relatives or close friends.
Ask if you can contact any of the references to ask additional questions.
What Three Things Separate You from Other Agents?
A great agent will know the answer to this right away. When an agent is dedicated to excellence they will have confidence in their abilities and know what they are dedicated to providing for clients. According to research, most clients are looking for an agent who assures they are:
Honest and trustworthy
Assertive
An excellent negotiator
Easy to contact
A good communicator
Able to maintain positivity in tough situations and friendly
May I have the Freedom to Review Documents before I Sign?
As a country still slowly bouncing back from a recession and a rough market, more than ever clients want to know what they are committing to. A great agent knows this and will do their best to make forms available and be willing to clarify any confusing legal jargon. They will also be more than willing to let a real estate lawyer look over any contracts to ensure you are making the best decision for you.
Hiring a great St. George real estate agent is crucial to getting the best results from your real estate expectations and needs.