5 of The Top Golf Courses in St. George, Utah
Posted by Erika Rogers on Friday, May 8, 2020 at 12:56 PM
By Erika Rogers / May 8, 2020
Comment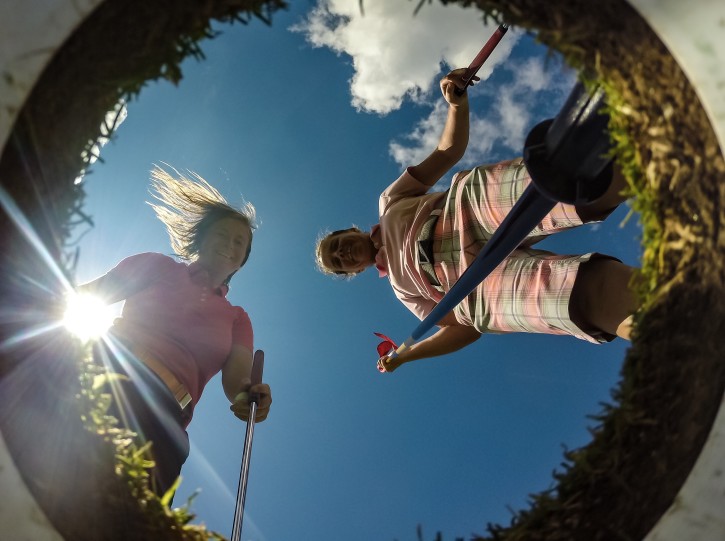 St. George Utah has become one of the top golfing destinations in the United States, offering 17 premier golf courses, in one of the most unique and stunningly, beautiful places in the country. Here are just 5 of the Top Golf Courses in St. George
Sand Hollow Golf Club
Sand Hollow Golf Club, the #1 public golf course in Utah, is one of those places where memories are made as you play golf holes set among towering red cliffs and the coral pink sand dunes of Sand Hollow State Park. A favorite of many, the golf course is well manicured with fast and firm playing conditions.
Also offered at Sand Hollow is a 9 hole, British Links inspired, a course featuring similar links-land features to the famous links courses in Scotland. For a special experience you can even play with replica 1900's style, hickory shafted, clubs and square-mesh balls.
Entrada at Snow Canyon Golf Club
Though it was once considered an, out of the way, place, Entrada at Snow Canyon has held visitors in awe for nearly 20 years. Only 10 minutes from downtown St George it's considered one of the premier, luxury golf clubs in Utah.
An all-around excellent golf course, Snow Canyon offers luxury country club conditions and ambiance. Yet, the club is best known for incredible holes that are surrounded by ancient lava beds. Most specifically, holes 15, 16 and 17, which are called, "The Devil's Cauldron," because they are surrounded by pure, black lava rock, such an amazing sight that it tests the focus of even the most experienced players.
Coral Canyon Golf Club
Coral Canyon Golf Club opened in 2001 and since has become a favorite among locals and visitors alike. Ranked as #4 public golf course in Utah, it also won an award for, "Top 10 Golf Courses For Women," in 2005.
Probably one of the most memorable holes in the area, Coral Canyon has a par 3 nestled right in a red rock outcropping. It's a well-manicured course and is known for having solid holes and fun shots from start to finish.
The Ledges Golf Club
The Ledges Golf Club, designed by Matt Dye, the nephew of famed architect Pete Dye, is yet another outstanding addition to the list of, high-end, St. George golf courses.
Tucked into of the foothills of Snow Canyon State Park, The Ledges centers you in a panorama of rusty, red rock outcrops, contrasted by ancient black lava flows with towering, white limestone cliffs as the backdrop. With its jaw dropping views, high-end Clubhouse and amenities and an interesting variety of holes to play, it's no surprise that this is a well-loved golf course.
Red Hills Golf Course
Developed by the city of St. George in the 1960s, Red Hills Golf Course considered to be one of the most enjoyable 9-hole courses to play in the world. Built in an awe-inspiring, red rock enclave, the site was chosen and the golf course created by local designers.
Given the unique setting of Red Hills Golf Course, hidden away amongst the rock outcroppings, with towering cottonwoods and Mondale pines creating an oasis of shade throughout, has become an area sweetheart. This course is recommended as one of the best walking courses in St. George. The playability is one of the highlights, but don't be fooled, some of the holes are tricky and there are interesting green complexes.
Red Hills is one of those addicting courses, once you've played there you will want to come back again and again.
If you're looking for homes around the golf course or any golf homes in Southern Utah, start your search here or contact my office for a showing or details at any time.