5 Questions to Ask Your Buyer's Agent
Posted by Erika Rogers on Friday, May 25, 2018 at 10:00 AM
By Erika Rogers / May 25, 2018
Comment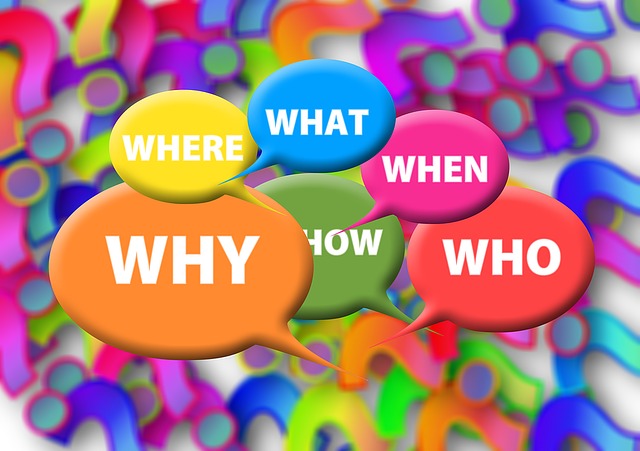 5 Questions to Ask Your Buyer's Agent – If you're planning on buying a home or maybe you're in the process and just haven't found the right buyers agent, let me start by giving you five major questions to ask your buyer's agent. A buyer's agent works solely for the buyer and not the seller of any one particular property. While an agent might be able to do both, they usually specialize in one or the other. To keep everybody honest and ethical, it's important to ask these questions of your Realtor.
#1. Are you full-time?
We all have to get our start somewhere, but if your real estate agent is only doing this on the weekends or as a side job, they may not be available to you when you need to see a property. This could mean losing out on the home of your dreams because they don't get off until 4 PM. In this competitive market, showing the home in a timely manner could mean the difference between getting the home you want and losing out to someone else.
Read More: 3 Questions to Ask if your Mortgage is More Than Your House
#2. How long have you been a real estate agent?
As I said before, everybody has to start somewhere, but if your real estate agent has been working full-time for several years, they probably have a good amount of experience under their belts. And I can assure you, experience is everything. Yes, we have to take continuing education classes, but nothing beats the education of experience because every transaction is different and we learn something new every time we buy or sell a property for our clients.
#3. How well do you know the neighborhood or the market in which I want to buy?
If your real estate agent is proficient in one neighborhood or one town or village, they may not know the market in another town. Markets change constantly and it's important to be fluent in the type of homes in each neighborhood, how quickly they sell, and how to be competitive when making an offer. If the real estate agent has no idea what the market is in your particular town, it may be better to find someone more fluent in that neighborhood.
#4. How do you communicate?
I think consumers really feel comfortable when people communicate with them. I know I do. If your agent is hard to get a hold of, doesn't return phone calls, or you have no idea where you are in the process, it can be very unnerving, unprofessional and frustrating. It's important to know how they communicate, when they will communicate, and how they plan on keeping you informed. And, hold them to that.
Read More: 5 Reasons NOT to Use a Family Member to Sell Your House
#5. Do you have a team or how many other buyers are you working with?
This is a tricky question because a real estate agent that has a team working for the means they are successful, which also means they probably do a pretty good job. But, if they're working with so many buyers that you get put at the bottom of the list, your needs and interests may not be a top priority. On the other hand, if they only have you as a client, it means that they may not be a successful agent. This is really an interesting place to be. Buyers want to know that their interests and needs are a top priority and that they won't get lost in the shuffle, but they also want to know that they're dealing with a successful agent that has several buyers or maybe a team that can handle multiple transactions at once. I will leave it to your judgment on this one. I think having a good balance of consumers and clients plus a team of lenders, escrow, appraisers, and inspectors is a good balance and a sign of a great real estate agent.
If you have other questions or you'd like to ask me any of these questions, please contact me today. I have worked throughout the St. George and hurricane area for years and would love to help you buy or sell a property in our area.
Advice for Buyers: