5 Tips For Packing For A Move
Posted by Erika Rogers on Friday, August 26, 2022 at 10:34 AM
By Erika Rogers / August 26, 2022
Comment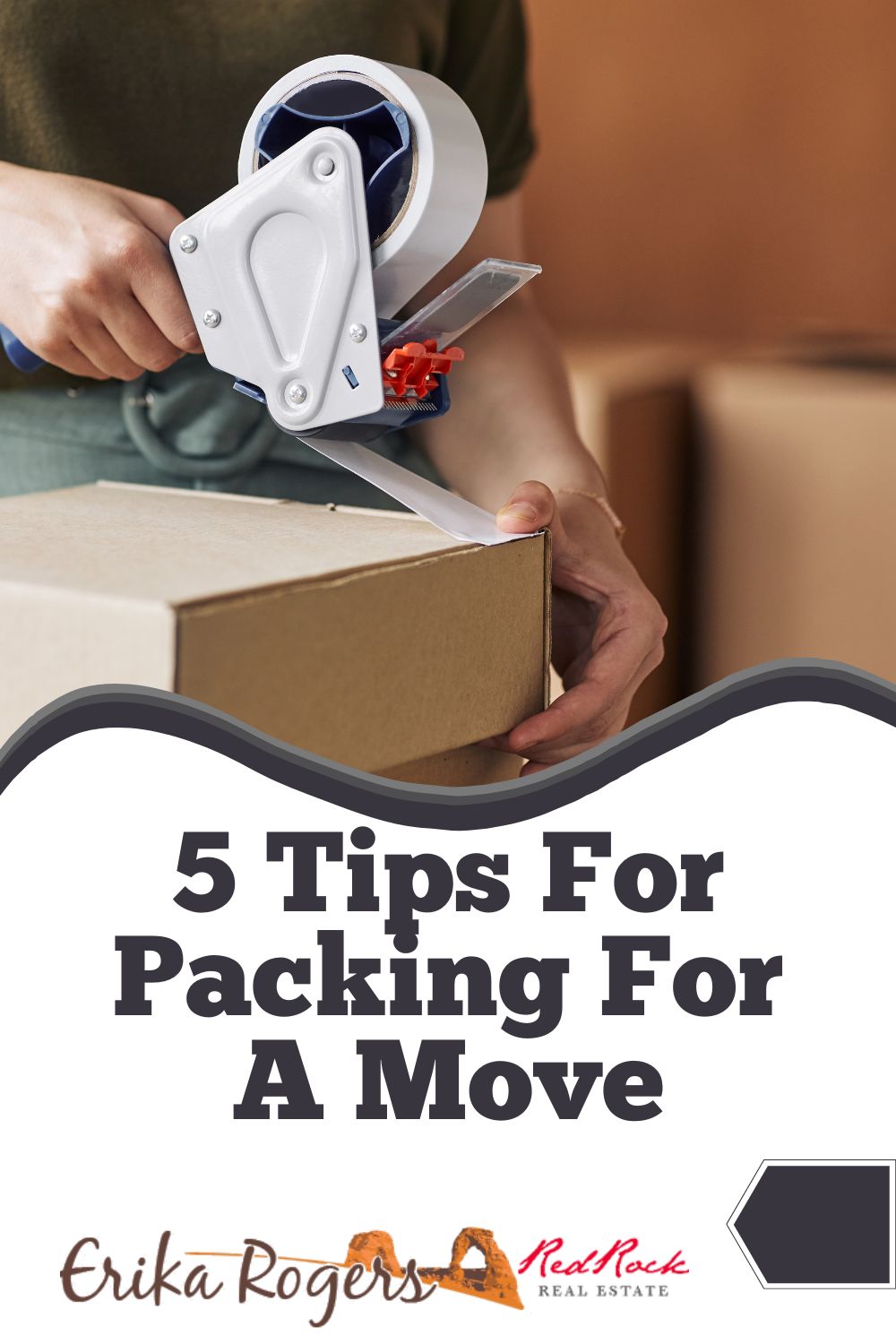 5 Tips For Packing For A Move – Moving can be stressful, but it doesn't have to be. Using the organization and these valuable tips can provide ease to your moving process.
5 Tips For Packing For A Move
Plan a Packing Strategy Ahead of Time
A packing strategy should be simple and clear for you and others to follow if you have family or friends to help with the move-out process. A three-ring binder with sectional dividers labeled per room is the most effective way to start your packing strategy.
The sectional dividers should be color-coded and labeled to be consistent with the same colors as your boxes so when you're doing a final check everything is in order. This will save you time and stress in having to retrace your steps in finding any missing items.
Color Code Boxes
Utilizing primary colors like red, blue, and green will be the easiest colors to remember for main rooms like the kitchen, living room, or office space.
For additional rooms, favorite colors are the second-best choice, especially when it comes to personal rooms. You can color-code your boxes either with markers or use colored tape for labels if you choose to use cardboard boxes. Remember that whichever colors you do choose will have to match the colors in your packing strategy binder.
Make a List of Items in Each Box
The best tip for organizing your packing is to create a checklist of items that go in each box. The list should be made as you are packing so you know exactly what items are being placed where. If you have multiple boxes per room, it is best to label your checklist as "Kitchen: #1" and then include each of the items underneath that has been placed in the box. Make sure that all your checklists correspond with the appropriate color in your binder.
Start Packing Room to Room
Tackling your move-out can seem daunting at first, but starting in one room and moving to the next will alleviate some of the stress. It is recommended that you start off with your larger rooms first and leave personal rooms last. This will help you remain organized while assessing and cataloging your items. As you move from room to room, make sure to bring your binder with you and keep tabs on which items are being packed.
Donate Before You Leave
The final thing to consider is if you would like to donate any items you haven't packed. Check to see if there's a Salvation Army, Red Cross, or Goodwill near you. Donations can even include bigger items that you couldn't break down. Furniture that you can't break down could be repurchased down the road.
When you move out, your landlord is expecting to move in new tenants as soon as possible. Because of this, they'll expect the place to be in excellent condition for the next tenants. For more information on home buying or selling to make your move as simple as possible, contact us!
More Valuable Tips to Selling: