5 Unique Ways to Create Interest in Your Listed Home
Posted by Erika Rogers on Thursday, July 18, 2019 at 2:13 PM
By Erika Rogers / July 18, 2019
Comment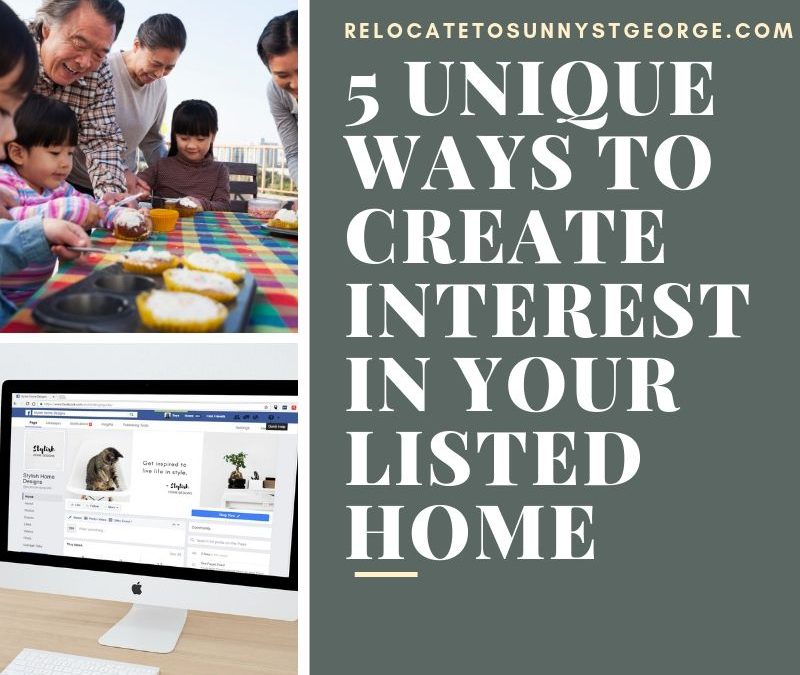 Selling a home can be stressful and we all know the typical ways to list and sell a home; the MLS, flyers, open houses, drive-bys, or just showing on social media, but there are some unique ways to drum up interest in your home that go beyond the typical marketing strategies.
Here are five unique ways to market your home.
Have more than a garage sale.
Most people organized a garage sale or yard sale when selling their home but by having an estate sale you can also try to sell the home itself. You might be surprised as to who is browsing your garage sale or estate sale. They may be more than a kitchen appliance buyer. Have the estate sale where people can walk through the home and you can always put signs on items that are not for sale or simply pack up the items you know you're going to move with and then list the entire property.
Use neighborhood websites.
Websites such as Nextdoor and Neighborhood Scout are an excellent way to talk to your neighbors about listed properties. Even the doorbell company Ring™ have the neighborhood system of everyone in your area and you can tell them that your house is for sale and to promote it. This is also a good way to avoid any lookie-loos that might be looking at your home without their agent.
Talk to your neighbors.
More than just blindly listing the property on a neighborhood website, physically talk to the neighbors about the listing and see if they have anyone they know that wants to move into the area. Depending on where your home is located in the neighborhood, some neighbors may or may not drive by the home and may not have any idea your property is listed for sale.
Consider a block party.
Living in a neighborhood where everyone knows each other is a great set up so why not get everyone on the street together and serve dessert or drinks or a barbecue. It's a good way to get to know your neighbors and maybe discover someone that's interested in finding a new place in the same neighborhood. Remember to have your neighbors invite their friends as well.
Show off any remodels.
Did you know that nine out of 10 property purchases are decided by women? This might be the perfect time to show off your new kitchen or walk-in closet. Have a moms group over or a ladies night with wine and hors d'oeuvres and show off the goods.
Selling a property can be challenging but using creativity and a few unique strategies can get the word out farther and get your home sold quicker.