6 Curb Appeal Hacks that Offer the Best Return
Posted by Erika Rogers on Friday, January 19, 2018 at 10:53 AM
By Erika Rogers / January 19, 2018
Comment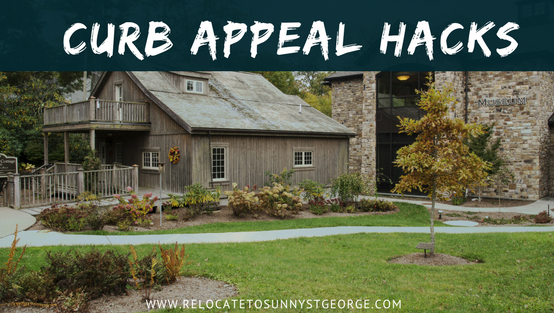 You're thinking about selling but the outside of your house could definitely use some work. How much do you really want to put into the curb appeal of the house? Are you willing to put in hundreds or even thousands of dollars or just a little bit of hard work? Regardless, the curb appeal of your home is really the first impression your home is going to make on a buyer. It's important to make sure it's an amazing impact. People won't want to see any more of your house if the curb appeal is less than desirable. So for this reason, here are six curb appeal hacks that offer the best return on your dollar.
#1. Touch up paint.
You don't have to paint the whole house, but if you have peeling paint, railings that could use some work, maybe paint the trim or mailbox, or even just the front door, it could add wonders to the curb appeal. It can really brighten up the entire house and make it more inviting.
#2. Keep it clean and clear.
You want to hide all of the clutter. Buyers don't want to see garbage cans, recycling containers, compost bins, garden tools, or a basket of shoes by the front door. De-clutter, clear everything out and tuck it away so that is not the first thing people see.
#3. A hit of nitrogen.
A little bit of nitrogen on a lawn will green it up quickly. Make sure that you've mowed the lawn, any hedges or trees are trimmed away from the house and look clean and neat, and sidewalks and steps are clear and trimmed. Make sure there are no leaves or any hazards people will be running into, and the whole yard looks like it's had a makeover by a professional landscaper, (you might even consider hiring one while your home is on the market.)
Pro Tip – If you set your mower's blade to cut off no more than one-third of the grass height then the grass won't get brown tips and expose brown patches that can kill your lawn. Taking a little off the top every 3-4 days keeps your lawn thicker and a better overall green. – Bothell Tree Services
#4. Pay attention to small details.
Living in a house for a long time can make us blind to issues that other people might see right away. One of those could be your hardware. Are the house numbers easy to read, clear, and fresh? Does your front door need a new doorknob or kick plate? What about the outside light fixtures? Could they use an updated look? A lot of these things can get rested and dingy very quickly but we hardly notice them anymore. Buyers will notice right away and they'll notice if things are new and shiny as well.
#5. Consider outdoor lighting.
Path lighting is an inexpensive upgrade that can make a big impact. It can be easy to install since a lot of these outdoor lights are solar powered and don't need to be hard-wired. The seller lights can be less bright but it can also offer a visual cue for safety and attractiveness.
#6. Mulch.
Mulch does a world of good and it looks amazing too! Try not to get artificially colored ones like a bright red or weird brown, but a simple, natural mulch can really make landscaping pop!
For specifics on making the curb appeal sparkle on your St. George home, give me a call! I have tips and tricks that could work specifically with your home and landscape and have proven tricks to getting a home sold fast!