6 Mistakes to Avoid When Relocating
Posted by Erika Rogers on Wednesday, March 8, 2023 at 9:07:04 PM
By Erika Rogers / March 8, 2023
Comment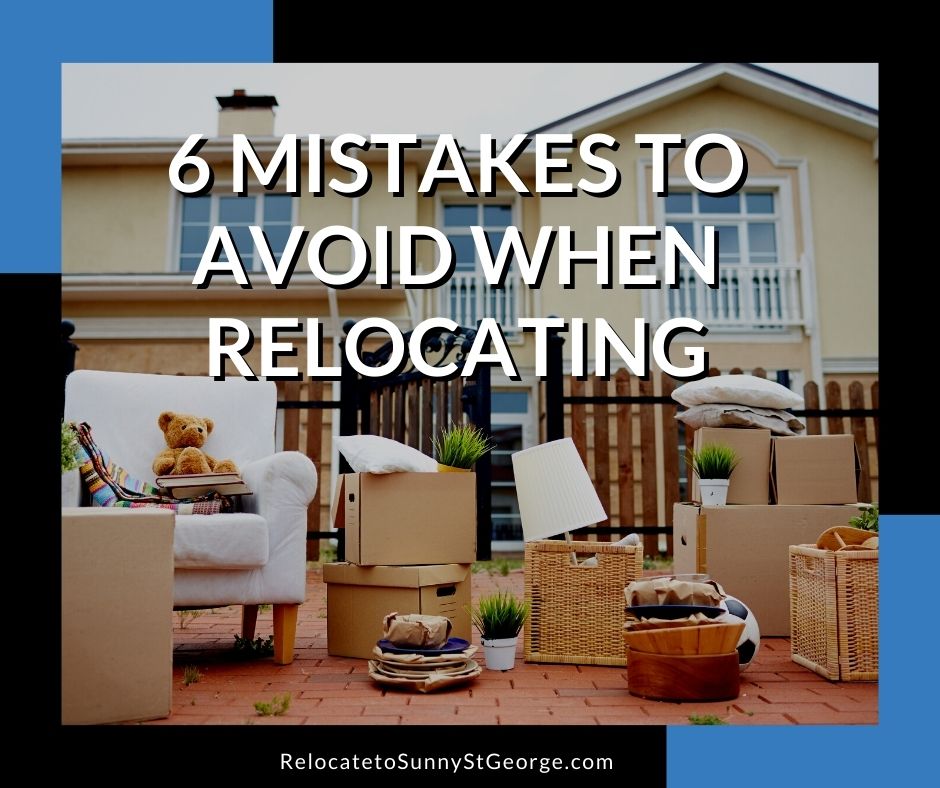 Whether you are just moving to another town or heading for a totally new state clear across the country, moving is stressful. Adding getting used to a new way of life in a new place can make it even harder. Here are some common moving and relocating mistakes people commonly make that can make the process even harder.
Listing Your Home for Sale Without Having Plans of Where You will Move
Nearly every housing market across the country is a hot sellers' market right now. It is highly likely that your home will sell quickly and probably much more quickly than you ever expected it to. It is best to have a plan of where you will go before your home sells. It is a good idea to have a rental lined up or plan to stay with a friend or relative that has extra space while shopping for a home. You also want to have your plan for where you will shop ready to go.
Purchasing a New Home Before Selling Your Current One
Putting an offer in on a new home before selling your old one is only a good idea if you can afford to pay for two homes at once. Not many people can afford to do this and think that because it is a sellers' market they should have no problem selling their home. This is a big risk as there is no guarantee when or for how much your home will sell.
Not Having Your Financial Situation Together First
It is always best in any home purchase to know your finances better than the back of your hand before going shopping. In some relocation processes, the buyer intends to start a new job. Make sure to cover this with your lender so there are no surprises in the loan approval process causing it to fall through.
Quickly Renting Out Your Old Home
In hopes to be able to move out of the area to the new location as soon as possible, some relocating homeowners will opt to rent their home without thinking through all of the details. Becoming a landlord is a big step that requires much responsibility or the ability to pay a property manager to take on those responsibilities for you.
Not Looking into Schools
If you have children, switching them to a new school is a more complex process than just registering them in the school your new home is zoned for. Not all schools are created equal and you want to ensure your kids will have a smooth transition to a school that will help them to be successful. Make sure to look at the ratings of a school as well as the community ownership of the school and maybe read a parent review or two.
Expecting Your Belongings to Be Moved Without Hiccups
If you hire professionals to help you move or just rent a truck to do everything on your own, expect a few things to come up that will delay the process of getting your belongings to your new home. Be prepared to stay flexible in the process and have to deal with adjusting your plans a little along the way.
For more information on relocating to sunny St. George and homes for sale in St. George please contact me any time.