6 Typical Real Estate Contract Contingencies
Posted by Erika Rogers on Sunday, June 5, 2022 at 11:40 AM
By Erika Rogers / June 5, 2022
Comment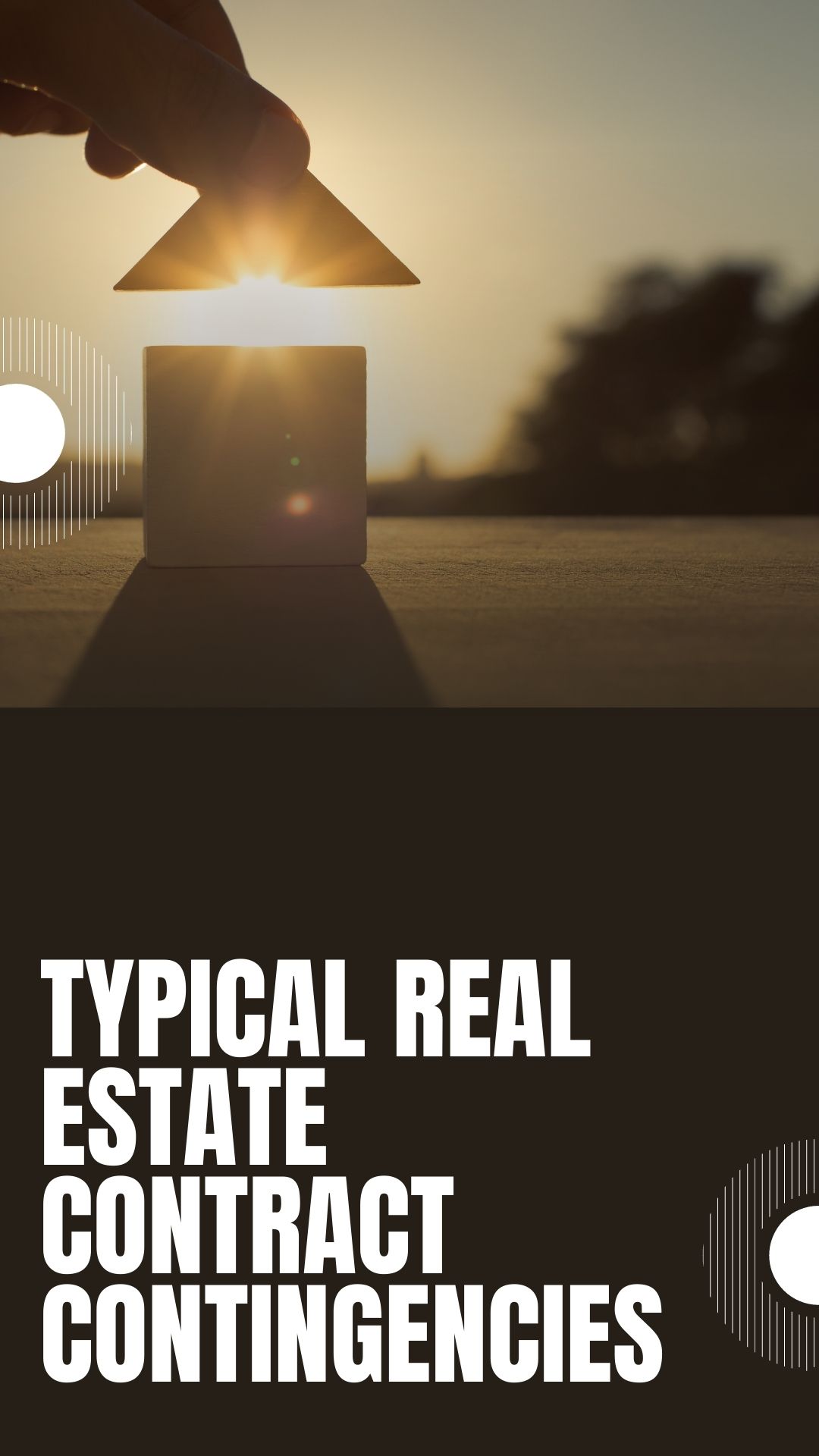 In real estate, a contingency refers to a clause in a purchase agreement specifying an action or requirement that must be met for the contract to become legally binding. Both the buyer and seller must agree to the terms of each contingency and sign the contract before it becomes binding. Many types of contingency clauses can be added to a real estate contract. Here are some of the most common:
Mortgage contingency: This clause specifies a window of time in which the buyer must obtain financing to purchase the home. If the buyer doesn't secure a loan by that deadline, they can withdraw from the deal without penalty and the seller can put their home back on the market and choose a different buyer.
Title contingency: This provides the purchaser the right to obtain a title search and raise any objections to the status of the title to the property, which must be cleared by the seller in order for the purchaser to close on the transfer of title.
Home inspection contingency: This clause involves the window of time the buyer has to get the property they plan to purchase professionally inspected. The home inspection helps ensure there are no serious issues, such as a leaky roof, a faulty electrical system or structural defects.
Sale of a prior home contingency: This protects buyers who need the cash proceeds from the sale of their existing home to be able to afford a new home.
Appraisal contingency: Appraisal contingencies safeguard the buyer by stipulating that the property must appraise for the indicated sales price, at minimum, or the contract can be nullified. This is because banks don't like to loan money to borrowers for a house that costs more than it's worth. This clause may also indicate that the seller can opt to reduce the price to the appraised value.
Homeowners insurance contingency: This clause stipulates that the buyer must apply for and obtain homeowners insurance on the property. If they can't get the necessary insurance, either party can withdraw from the contract. This is often requested by either the seller or the mortgage lender.
Contingencies offer valuable legal protection. But you want to be careful not to clutter the contract with too many of them, particularly in a strong seller's market like we have today. Sellers should also be careful not to negatively affect their bargaining position. Contingencies can protect both the homebuyer and seller.
Making an offer that's contingent on too many situations could make a buyer appear less appealing to a seller, especially when multiple offers are involved. The choice as to which contingencies to include in a contract and the specific terms involved should be considered carefully. Work closely with a professionals to ensure that you're bargaining from a position of strength, and have a fallback plan in case things don't go your way.
More Amazing Tips for Home Buying