7 Simple Ways to Improve Your Curb Appeal
Posted by Erika Rogers on Friday, March 22, 2019 at 2:23 PM
By Erika Rogers / March 22, 2019
Comment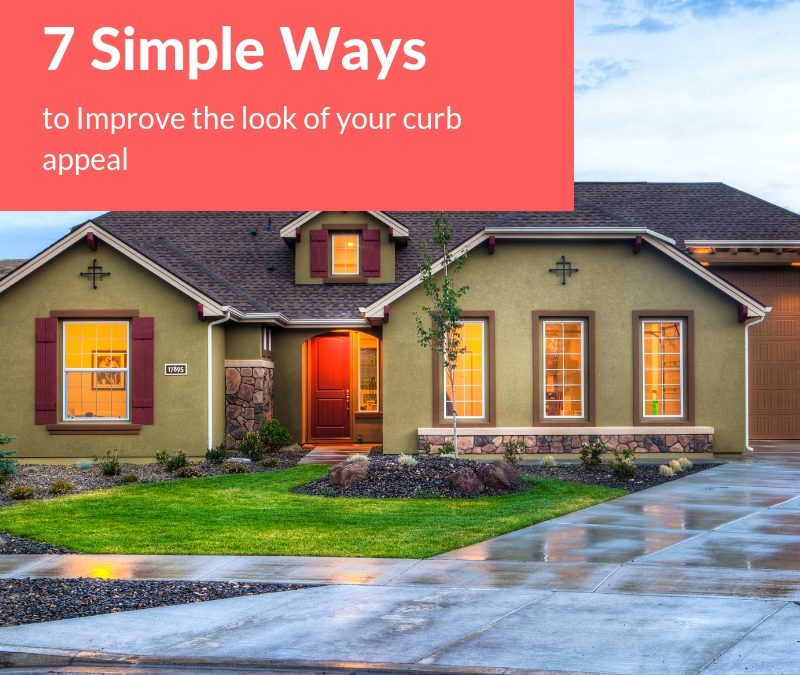 Well, spring is here, a lot of people are looking to spruce up their curb appeal. Whether you're planning on selling your home or just want to be the talk of the neighborhood, here are some simple ways to improve the look every your front yard.
Start at the front door.
Your home's front door is like the window to the soul. Make sure that it's bright and attractive. If it's in bad condition, consider replacing it, otherwise, a fresh coat of paint the complements the house color is a welcoming change. Polish or replace any hardware as well as the metal kickplate.
Rejuvenate the lawn.
If your lawn needs full thatching, get to it. Make sure you choose the right grass type appropriate for your zone and keep the lawn mowed, raked, and edged. If you live in a drought tolerant area, consider hardscape instead of grass.
Install outdoor lighting.
Low-voltage or solar lighting can ask that your landscape and light up the sidewalk or stairs. It out safety and security.
Use container gardens and flowerbeds.
Container gardens or potted plants on each side of the front door creates a beautiful statement but make sure you don't dilute the colors by using every color under the rainbow. Stick to one or two colors that complement the color of your house.
Clean and clear off sidewalks and stairs.
Pressure washer driveway, sidewalks, or stairs, which will not only add a good look to the front of the house but will provide safety as well.
Consider shutters and accents.
Shutters and trim can add subtle beauty to a home's exterior. Repaint if your existing shutters are peeling or look for shutters made of durable material such as PVC resins or polyurethane.
Makeover the mailbox.
If you have a mailbox specifically for your home, it's a quick and affordable way to add to your curb appeal. If your mailbox it's on a post, give the post and the box a fresh coat of paint. Make sure that the house numbers are clearly visible.
Replace gutters or downspouts.
If your gutters have seen better days, if they're starting to rust, or even if they start pulling away from the walls, it's time to put in new downspouts. Try a copper system for some dynamic curb appeal, although it is quite spendy.
These simple steps and tips can make a great first impression to any homebuyer or passing neighbor.