7 Things to Look for in your Home for Retirement
Posted by Erika Rogers on Tuesday, January 25, 2022 at 11:58 AM
By Erika Rogers / January 25, 2022
Comment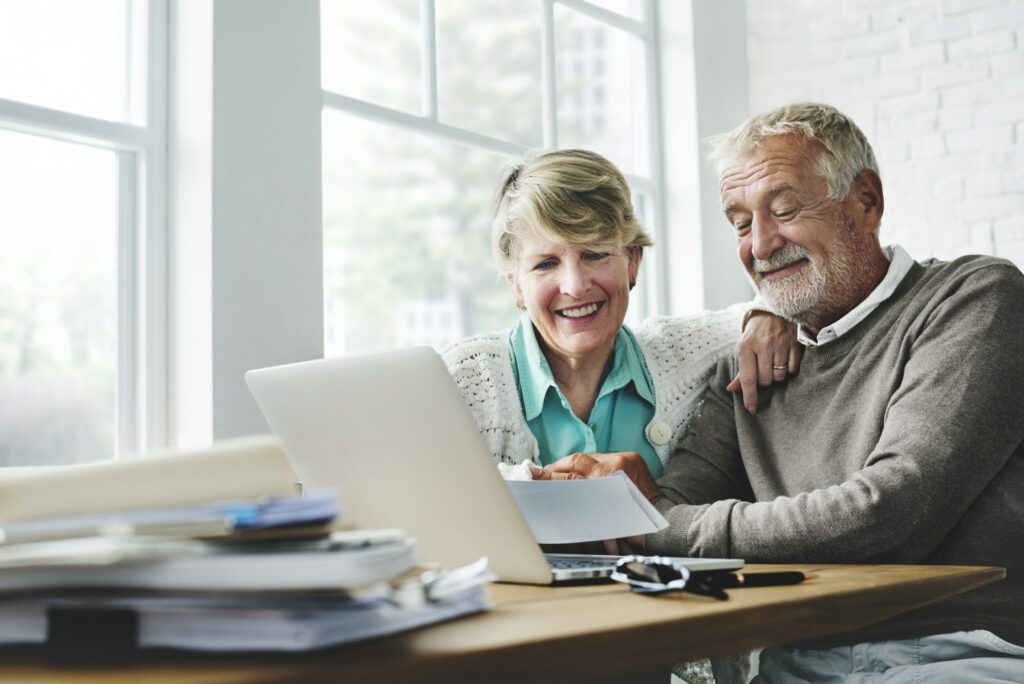 When you are beginning to prepare for retirement, you may, like many Americans, consider downsizing or relocating.
If you plan to buy a new home to spend your retirement years, your wishlist will likely be a bit different than it was last time you shopped for a house.
Keep reading to learn about 7 things we think you should look for in a home for retirement.
1. Low Maintenance
Initially, you may have more time than ever to maintain your home! However, if you are looking for a home for retirement, that means choosing a home that will work for the final decades of your life.
A home on a large lot, for example, might not be the best choice unless you are prepared to pay for landscaping services long term. This is why townhomes and condos are such a popular choice as a home for retirement.
2. Suits Your Lifestyle
Imagine your retirement lifestyle and take it into consideration when you look for a home for retirement.
Do you plan to golf or play tennis? Maybe you love gardening. Have you been waiting to have more time for woodworking, painting, or another hobby? Are you dreaming of having the grandkids over more?
Sit down and write out what kind of retirement lifestyle you want to lead, and what features a home will need to have to make that lifestyle work.
This might include:
An HOA with tennis courts, a golf course, or a pool
Studio space
A yard with good light for gardening
A large garage or workshop
Guest space for visiting family and friends
3. Location, Location, Location
You've heard it before, but it bears repeating: the one thing you can't change about your home is the location.
After you've chosen the general region where you'd like to buy a home for retirement, you will need to narrow down the precise city and neighborhood. Work with an experienced real estate agent to determine where the best location is for your specific plans.
4. Accessibility
Even if you are currently in excellent health, it makes sense to think ahead by a few years or a few decades. Make sure you choose a home that will grow with you.
Some home features that will help with this:
Single story
Ramps, not stairs, from the garage or other entry points
At least one wheelchair accessible shower
Wide hallways
No step-ups or step-downs in the house
5. Budget
It's tempting to consider putting a large portion of your life savings into a home for retirement to lower your monthly mortgage payments, but if this means significantly reducing your cash stores it may not be the best financial strategy.
Sit down with your mortgage lender and try out different scenarios, making sure whatever budget you set accommodates your retirement income and allows you to keep a large cash reserve on hand for inevitable expenses and emergencies.
6. Thinking Ahead to In-Home Care
Consider whether you will have the budget and space to hire in-home care, should the need arise. If possible, it often makes sense to buy a home for retirement that includes a bedroom and bathroom that would be available for an in-home healthcare worker or other help.
7. Turn-Key Property
While there are some people who look forward to spending their retirement years renovating a home, most people won't want to spend the time, money, and/or sweat it takes to renovate a home.
In most cases, looking for a move-in ready home that needs little renovation beyond painting will be best. Newer homes will generally be your best bet for a worry free home for retirement. Homes that have newer technology and won't need a new roof or windows any time soon, for example, will free up your time and money in retirement to enjoy other things.
For more information about a buying a home for retirement in the St. George real estate area, contact me today!