7 Tips to Getting the Perfect Listing Photograph
Posted by Erika Rogers on Thursday, May 23, 2019 at 9:18 PM
By Erika Rogers / May 23, 2019
Comment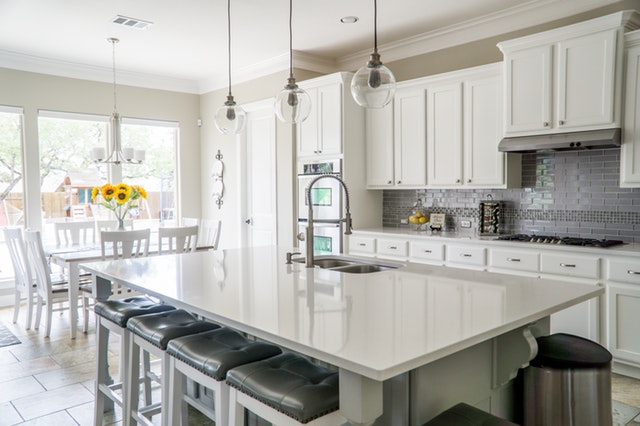 Though the listing photos can really make or break a sale. Buyers often see photos of the listing first either online, in a newspaper, magazine, or on a flyer so if those photos are not amazing, chances are that buyer is not going to look much further.
When listing a property it's important to have professional photographs taken. However, some agents may also be professional photographers and can take amazing photos, but I always recommend having professional photos taken of each listing to ensure the right lighting, style and design. As a homeowner, there are things that you can do to prepare your home for a professional photo shoot. Here are some ways to make your listing photos pop.
Clean all of the mirrors, floors, and surfaces. Each hard surface needs to be completely spotless and un-smudged. You certainly don't want anything standing out as an eyesore, smear, fingerprint or water stain on any mirror, wall, or hard surface.
Take everything off of horizontal surfaces. Clear everything off of counters, desks, dressers, nightstands, and any flat horizontal surface and then carefully put 1 to 3 items back. That's it. You don't want to stack of books on the nightstand but rather one book, a lamp, and some reading glasses at most. For desks, a notebook, laptop, and Penn may be all that's needed. For kitchen counters, simply a bowl of fresh fruit, or a vase of fresh greens is all it needs.
Don't neglect the outside. Make sure that the lawn is mowed and perfectly edged, walkways and sidewalks are clean and clear of any moss or dirt, and potted flowers and plants are neatly arranged.
Open all the blinds and curtains to allow as much natural light to flow in as possible. Rooms that are brighter will appear larger and will photograph better.
Make sure that all the furniture is sized correctly for the room. Larger pieces may make the room feel closed off and small.
Consider contrasts. Make sure the room has perfect contrast between color, size, and shapes. Too many objects can be distracting but low contrast can seem boring. You'll want to have the right amount of contrast with art on the walls, color tones, sizes, and shapes.
Listen to your photographer about the best time to take a photo. Your home may photograph better in the afternoon or in the morning depending on where the sun is located and whether it's a sunny day or overcast.
Those listing photos can really make or break a sale so they have to be amazing. Not only does your photographer need to be professional but homeowners can do a few of these steps to prepare their home for the right photography session.
Related Post: Why do some homes sell faster than others?