7 Unique DIY Curb Appeal Ideas
Posted by Erika Rogers on Tuesday, May 3, 2022 at 9:57 AM
By Erika Rogers / May 3, 2022
Comment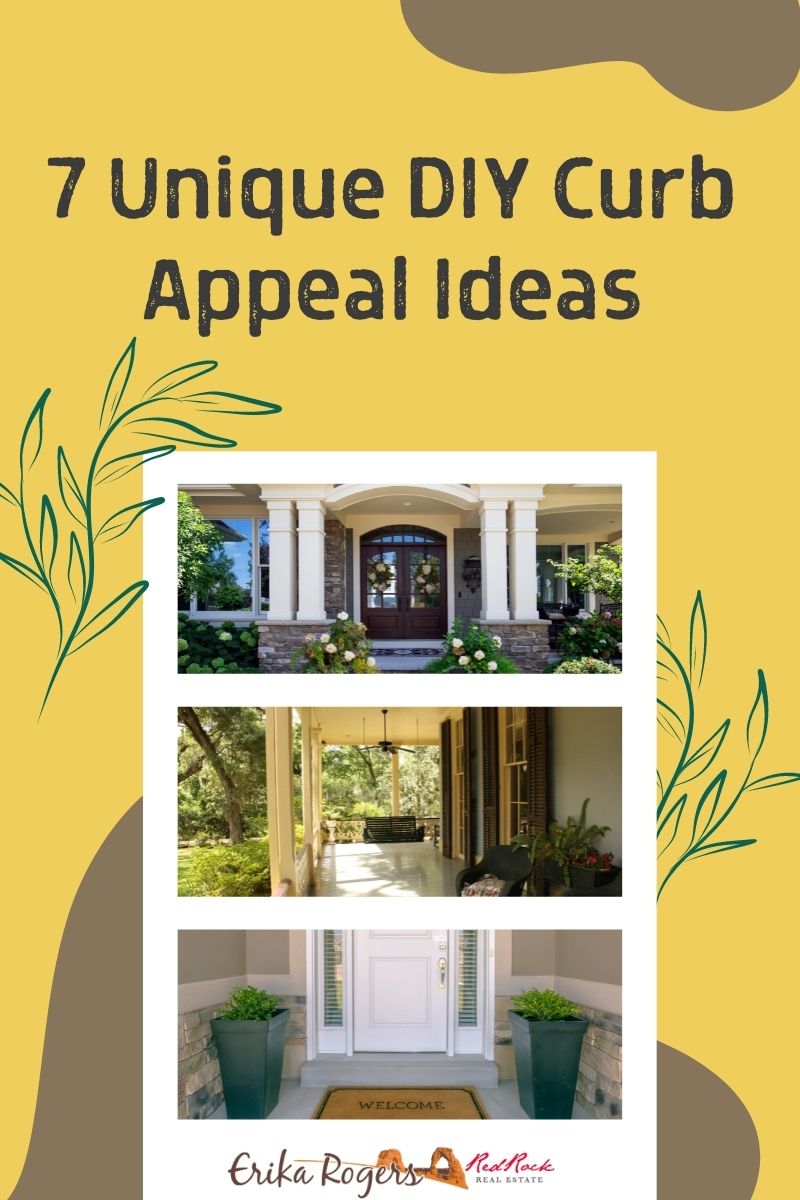 7 Unique DIY Curb Appeal Ideas – First impressions are important, and your home's curb appeal is no different. Potential buyers will form their initial opinion about your home before even stepping foot inside. To allow your home to put its best foot forward, consider some of these DIY projects to increase curb appeal before putting your home on the market.
7 Unique DIY Curb Appeal Ideas
1. Paint the front door
Don't underestimate the power of some fresh paint. Especially if your front door has chipping paint or obvious signs of wear, paining the front door is an obvious choice. A fresh coat of paint will give the impression of a well cared for home, and with the right color it can update the home in a subtle and affordable way.
2. Install window boxes
Start your DIY Curb appeal with window boxes. If you have front windows that would be suited to it, consider adding flower boxes. This splash of color and life will add a cheerful, warm aesthetic that allows your home to appear well maintained and welcoming. If you are concerned about keeping the flowers alive while showing your home and preparing to move, consider a high quality faux floral arrangement to achieve the same benefits without any of the maintenance.
3. Pressure wash
Consider renting a pressure washer if you do not own one. Over the years, driveways and sidewalks absorb far more dust, dirt, motor oil, and grime than we realize. Power washing will make a huge difference in your home's curb appeal, and won't take more than an afternoon of effort.
While you're at it, power wash your patio furniture or the house itself. Pay careful attention to the pressure level to afford chipping paint or damaging your home.
4. Mailbox
A damaged, crooked, or ugly mailbox takes away from your home's curb appeal. This is an easy thing to fix, and won't cost you much either. Find a simple, neutral mailbox that compliments the style of your home. This quick, affordable fix will help your home appear well maintained.
5. Update lighting
One of the DIY projects that will make the biggest impact on your curb appeal is updating outdated lighting fixtures. You may be surprised how easy this is to do yourself, and it will make a major difference in the first impression your house gives.
Look for fixtures that use the same mounting system as the current lighting to make the process and simple and easy as possible. If you have an older home, you may find vintage fixtures that are in excellent shape to compliment the architecture of your home while still updating it.
6. Create a seating area
If you do not have a seating area in the front of your home, consider staging one. This simple addition will show potential buyers one way they might use the front yard while also giving the impression that the neighborhood is a pleasant place to enjoy a drink together on the porch.
To set up an affordable seating area, you can purchase inexpensive adirondack chairs, outdoor throw pillows, and a potted plant all for under $100. This quick, affordable, and easy project will improve your curb appeal significantly.
7. Refresh the garage door
Your garage door may be in need of some TLC to avoid taking away from your home's curb appeal. Pressure washing and a fresh coat of paint will go a long way, but you may want to consider replacing it all together if the door has any dents or obvious signs or wear and tear.
Another simple way to update the garage door to add to the home's curb appeal is by attaching faux hardware like hinges, nails, and latches. You may also like faux garage door windows. All of these options are often sold in kits for under $50 and give a high end look to the front of the home. The project won't take long but offers good bang for your buck.