Active Adult Communities and Their Unique Amenities
Posted by Erika Rogers on Friday, March 23, 2018 at 10:32 AM
By Erika Rogers / March 23, 2018
Comment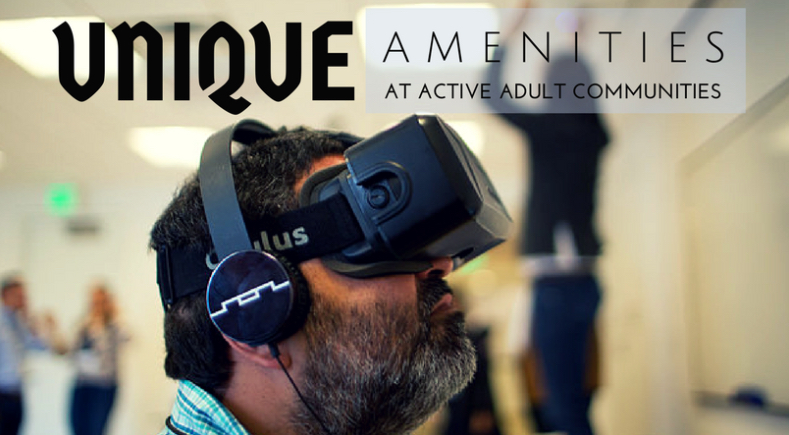 There are many 55+ active adult communities around St. George and Hurricane but sometimes we don't just go for the affordability of homes for the amenities as well. You're likely to find gated communities in this category, which adds security as well as comfortability to the home and the location. Places like Lava Bluff Estates in Hurricane, Country Meadows South, and of course Sun River, are all 55 and older active adult communities that offer a variety of amenities. These communities offer resort style living for those 55 and older and include golf courses, tennis courts, fitness centers and social activities. Some even offer unique amenities such as equestrian centers and horse stables, wineries, dog parks, full-service spas, community gardens, and virtual reality, yes, I said virtual reality.
Many of these places are getting into the 21st century with theater and game rooms. Want to compete with your grandsons on the newest video game? You can practice in a lot of these social game rooms that many of these communities provide. Of course, you can still play chicken foot and Shanghai if you want, but if you're looking to up your game, some of these neighborhoods offer some pretty amazing virtual reality and video game opportunities.
Sun River is probably the largest and most popular since it's nationally known. It offers amenities such as an indoor lap pool, fully stocked fitness center, and 18 hole championship golf course, walking paths, pickleball, tennis, pottery workshops, horseshoes, a dog park, and one of St. George's best dining options at Hanks Riverwalk Grill.
Of course, homeowner association dues usually accompany these adult communities. You're likely to spend anywhere from $100-$500 a month depending on the amenities. However, for what you get, it is well worth the extra price, especially if you enjoy doing so many activities but want to stay close to home. Many offer meals in your house delivered or a restaurant on-site. Some even provide a shuttle to and from shopping destinations or other tours and activities. There's usually something going on every single weekend in these adult communities whether it's on-site or a two or off-site. There won't be a lack of anything to do, that's for sure.
So how do you find the best community for the activities that you like to participate in? Simply give me a call for shoot me an email and tell me what you're looking for. Because I specialize in 55 and over communities throughout St. George, Hurricane, and Washington I can help narrow down your search to the right community for your needs and your budget. Let me do all the work for you. I'd love to show you what's available. I look forward to hearing from you soon.