Adapting Your Home to the Selling Season
Posted by Erika Rogers on Monday, March 1, 2021 at 9:03 PM
By Erika Rogers / March 1, 2021
Comment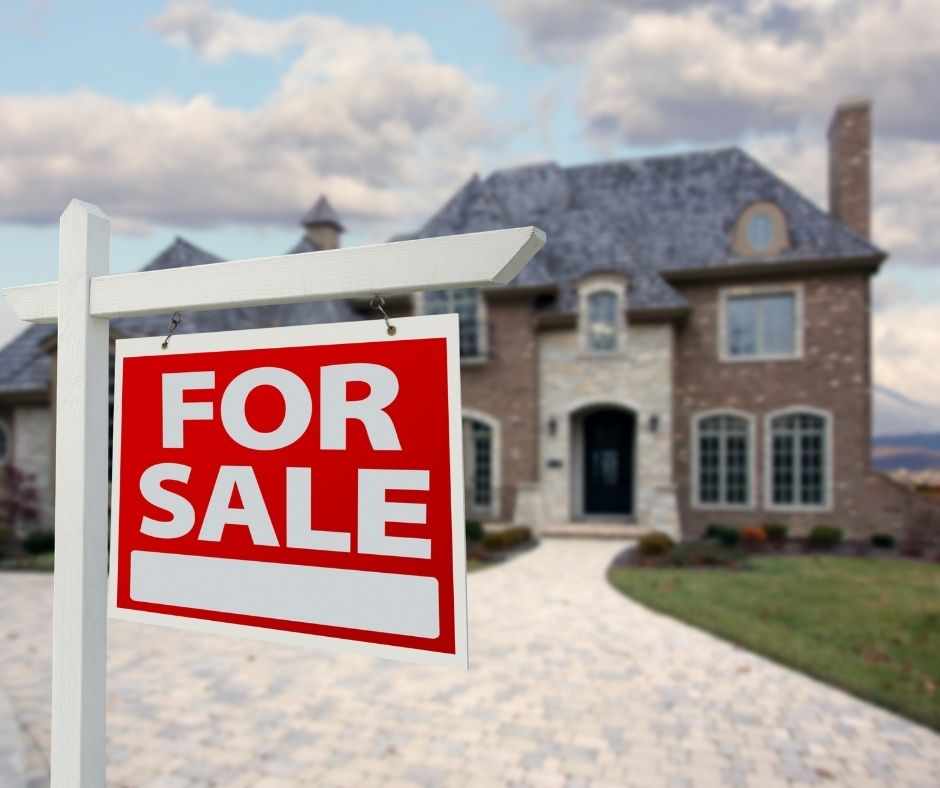 Springtime has long been the peak time to list a home for sale, because of this, there is a myth that you must list your home in the Spring and avoid other seasons. Spring is the busiest home buying and selling season, but there are many homes still being sold every day of the year.
If you choose to go ahead and list your home in the "off" season, it is a good idea to emphasize the home's amenities with the current season.
Some Tips for Choosing a Selling Season
Despite the traditional buying trends, not every buyer will be looking for a home just in the spring and early summer. Here are some things to ask yourself if you are still deciding on what time of year you will list your home.
How quickly do I/We want/need to move? If you need to get out of your current home quickly you will want to list yesterday. If you are not in a hurry you may want to ask a real estate pro about the best time to sell.
What season will your home be most desirable to buyers? A home in a ski town is actually going to be more desirable in the winter. A home near a farm may be most desirable in the fall in the peak harvest season.
Tips for Selling a Home in the Winter
Stay consistent with snow shoveling: if you live in an area where it snows in the winter, even if just a few days a year, make sure that when there is snow on the ground the walkways and stairs are clear of snow and ice. This not only keeps anyone visiting the home safer, it communicates the home is well maintained.
Stage the outside: even if the grass is brown or covered in snow, there is still some outdoor staging to be done. Tasteful wreaths on the front door and green garlands can help to make a home more welcoming in the holiday season, just take a break from the large inflatable lawn decorations to make sure the home appeals to a wider range of buyers.
More Tips to Selling in the Winter
Make the home look cozy: in cold months buyers want to envision themselves cuddling up and enjoying a warm relaxing evening. Highlight the fireplace, place a nice throw blanket on the sofa, and maybe consider baking cookies for warm smells and nostalgic feels.
Fall Selling Tips
Keep the landscaping in shape: now is not the time to let go of routine yard maintenance. Patch brown spots in the grass, keep trees trimmed, rake leaves on a regular basis if you have leaf shedding trees, etc.
Fall plants: some potted mums around the front door will do a lot to make the home feel welcoming and bring in some fall colors.
Indoor decorations: a few fall colors inside will help the space to feel well-maintained and current
Outside lighting: as daylight hours become shorter, showings in the dark are more likely. Make sure outdoor lights are cleaned and in working condition.
Keep outside photos of the home current: if the home was first listed in the spring or summer new photos of the home in the fall should be taken and posted. Pics from a previous season can make a listing seem stale.
Related: 5 Benefits to Selling a Home in Fall
Spring Selling Tips
Get the yard looking amazing: in the spring, buyers will expect to see impeccable landscaping. Now is the time to clear out all of the winter debris.
Spring cleaning: the cleaner and more meticulous you are with cleaning the better. A perfectly clean house shows very well and it photographs well too.
Box up winter wardrobes: bulky winter clothes taking up room in the closet will make the space feel smaller. To impress buyers with how roomy the closet is, box up those winter clothes, they need to be packed anyway right?
Spiff up the Entry: A clean and pretty entrance just inside the door and just outside of it at the front porch will go a long way to help set the tone for the entire showing
Use spring scents: spring not only brings more color but great smells as well. Scents have a way of invoking a good (or bad) mood. A nice fresh scent will bring a sense of happiness and good feelings.
Bright colors: put some crisp and fresh spring friendly linens on the beds, use spring pastel colors to breathe seasonal life in the room. Accent pillows are a nice way to bring some spring style into a room.
Summer Selling Tips
Highlight outdoor hang-out areas: in the summer people want to be outside enjoying the nice weather. This is the time for your outdoor usable spaces to shine. Arrange a nice outdoor living area.
If you have a pool, spruce it up: the pool will be a vital focal point in the summer so keep it clean of debris and stage some fun hangout areas with chairs and tables around it.
Keep the landscaping up: make sure that the lawn is routinely trimmed, flowerbeds are still being weeded, and bushes are trimmed, keep up on water to make sure that plants do not die, but do not overwater either.
Air conditioning: If your home has a system make sure that it is on and the home is at a comfortable temperature when buyers walkthrough
Refreshments: consider putting out some bottled drinks to refresh buyers on hot days. Anything that helps them to meander around a little longer to fall in love with the home.