Arches National Park #13 America's 20 Most Popular Parks
Posted by Erika Rogers on Thursday, June 4, 2015 at 6:40 PM
By Erika Rogers / June 4, 2015
Comment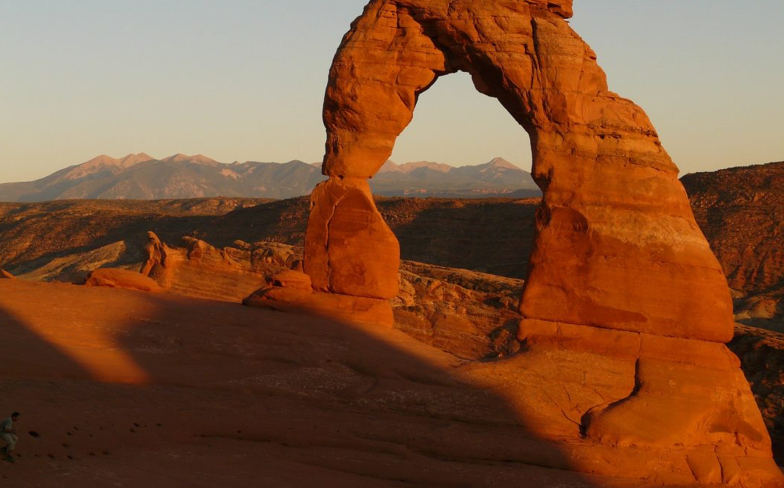 Arches National Park made the list for "America's 20 Most Popular Parks". Arches National Park is just a short days trip from St. George UT, making it another great reason why St. George UT is a great place to live, work and play. Located just 5 miles north of Moab is Arches National Park, which contains the world's largest concentration of natural sandstone arches. Although over 2,000 arches are located within the park's 76,518 acres, the park also contains an amazing variety of other geological formations.
Colossal sandstone fins, massive balanced rocks, soaring pinnacles and spires can all be found at Arches National Park when visitors explore the park's best viewpoints and hiking trails. There is a paved scenic drive which takes visitors to many of the major viewpoints within the park. The park's rock formations are a favorite among children as well as adults, with many easy trails giving opportunities for kids to get out of the car and explore the arches up close.
Hikers love that they can choose from a wide variety of trails in Arches National Park, from short twenty minute walks leading right up to many of the largest arches in the park, to more adventurous hikes into lesser seen areas.
Over one million people visit Arches National Park every year, and just about everyone wants to see all of the major views within the park. One of the most heavily visited arches is Delicate Arch.
Highlights of Arches National Park
The Delicate Arch – Drive to the Delicate Arch Viewpoint, 1 mile beyond the trailhead. You can walk a short distance to the Upper Viewpoint. Start your hike early. Hundreds of people can be at Delicate Arch for sunset. Sunrise is just as beautiful as sunset, and it is always less busy. If the trailhead parking lot is full, you can hike from the Delicate Arch Viewpoint parking lot. The roundtrip hiking distance will increase from 3 miles to 5 miles.
Camping – The Devils Garden Campground is located eighteen miles from the park entrance and is open year-round. Facilities include potable water, picnic tables, grills, as well as both pit-style and flush toilets. There are no showers in Arches National Park. Bring your own wood or charcoal for the grills. Some sites will accommodate RVs up to 30 feet in length.
Individual Site Camping – The Arches National Park campground has 50 individual sites which are $20 per night and will accommodate up to ten people. These sites may be reserved for nights between March 1st and October 31st. Reservations must be made no less than four days and no more than 180 days in advance.
Group Camping Sites – The Arches National Park campground has two sites for groups of eleven or more people. The Juniper Basin campsite will accommodate up to 55 people; the Canyon Wren campsite up to 35. The group camping fee is $3 per person per night, with a $33 per night minimum. No recreational vehicles or trailers are permitted in the group sites. The Canyon Wren group campsite may be reserved year-round. Juniper Basin is available from March 1st to October 31st.
Hiking Arches National Park – One of the more rewarding ways to see the park is on foot. Arches features a wide variety of hikes, from short 10 minute walks (suitable for all ages) to 4 hour hikes into some of the remote sections of the park.
Guided Walks – Rangers at Arches National park also lead easy, one-hour walks each day at different locations throughout the park. Evening Programs Join a ranger at the Devils Garden campground amphitheater (next to Canyon Wren group campsite and across the road from campsite #25) nightly. Programs last about forty-five minutes. A current schedule is available at the Arches National Park Visitor Center.
Photography – Arches National Park is a paradise for photographers. Under conditions of constantly changing light, the red rock landscape provides limitless photographic opportunities. Low sun angles at sunrise and sunset can add brilliant color to the red rock.