Are You a Boomerang Buyer?
Posted by Erika Rogers on Thursday, August 24, 2017 at 12:26 PM
By Erika Rogers / August 24, 2017
Comment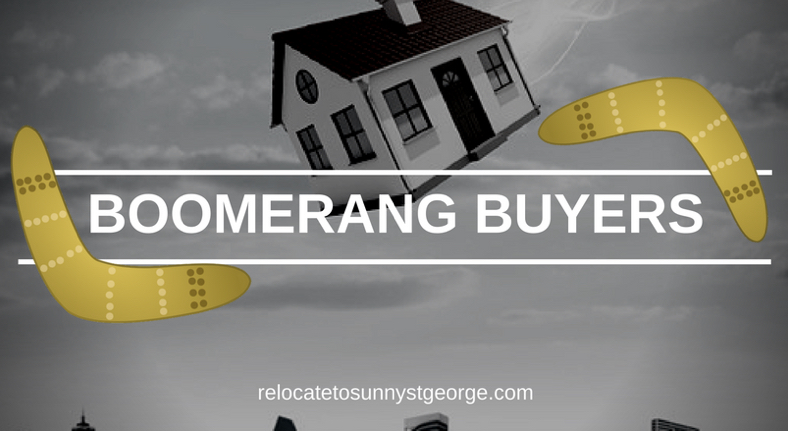 A "Boomerang Buyer" is a person who had a foreclosure or short sale on their home during the recent housing market crash and has now "boomeranged" themselves back into the market.
There are literally millions of ex-homeowners who now may be qualified to buy a home again. Of course, there are qualifications and eligibility requirements but there are also a lot of existing and new loan programs designed specifically to help these types of boomerang buyers.
More than 12.8 million homes entered the foreclosure process, which roughly translates and nearly 30% of all homes with a mortgage between 2007 and 2014. Of those 12.8 million homes, many previous homeowners are not eligible to buy again. It's been roughly 7 years since the peak of foreclosures in 2010 and nearly 2 million homeowners who face foreclosures back then, have now met the seven-year waiting period for this derogatory information to be removed. By the end of 2020, another 1.2 million homeowners will be eligible for those that lost their homes between 2011 and 2013.
You might be one of those 2 million homeowners that want back in the real estate market and if so, there are some things you need to know.
Don't jump in haphazardly.
The reason many of those people lost their homes is that they bit off more than they could chew. By buying a home that's out of your price range just because you think you can make the monthly mortgage payment, means that you might be setting yourself up for disappointment again. It's important to talk to a lender and find a mortgage payment that is comfortable for your income and your budget without breaking the bank.
Take a good look at your credit.
Have you repaired your credit? If you are unsure about your current credit history or score, it's time to order an entire report, not just get the number from an online app. You can order a report from one of the three major corporations, Experian, Trans Union, or Equifax. You should be able to order one free once per year. Make sure you correct any errors, take a look at any mistakes, and fully understand everything on the report.
[See: How much can you really afford now?]
Ask your lender about CAIVRS.
This is a government run database of government guaranteed loan delinquencies. If you have unpaid government insured debts, they are now tracked in CAIVRS and you may not be able to get another government-backed loan. This program is not publicly accessible so you do need to speak with a lender whether their foreclosed loan is listed.
Prepare yourself for the down payment.
Interest rates are creeping up but they are also still very low historically. You will need to come up with some sort of down payment. If you bought with a zero down home loan in the past, it might not be the best route to go with again. Rebound buyers who purchase their home with little or no cash may be surprised to learn that a down payment is now required. The FHA requires a down payment of 3.5% and the minimum down payment for conforming loans without mortgage insurance is up to 20%. Again, talk to your lender about the best program and how much you would really need.
Shop around for the best lender and find someone that specializes in boomerang buyers. They may have special programs and loan options specifically designed for you. Start early, plan accordingly, and get all of your ducks in a row before looking at houses.
[Read More: Now is the time to buy – Are you ready?]
If you are considering buying a house that you are unsure of the next step, contact me anytime. I can point you in the right direction, give you a few referrals from lenders in our area, and help you feel comfortable about buying a home and finally building equity.