Avoid Over Paying in a Seller's Market
Posted by Erika Rogers on Monday, June 27, 2022 at 11:25 AM
By Erika Rogers / June 27, 2022
Comment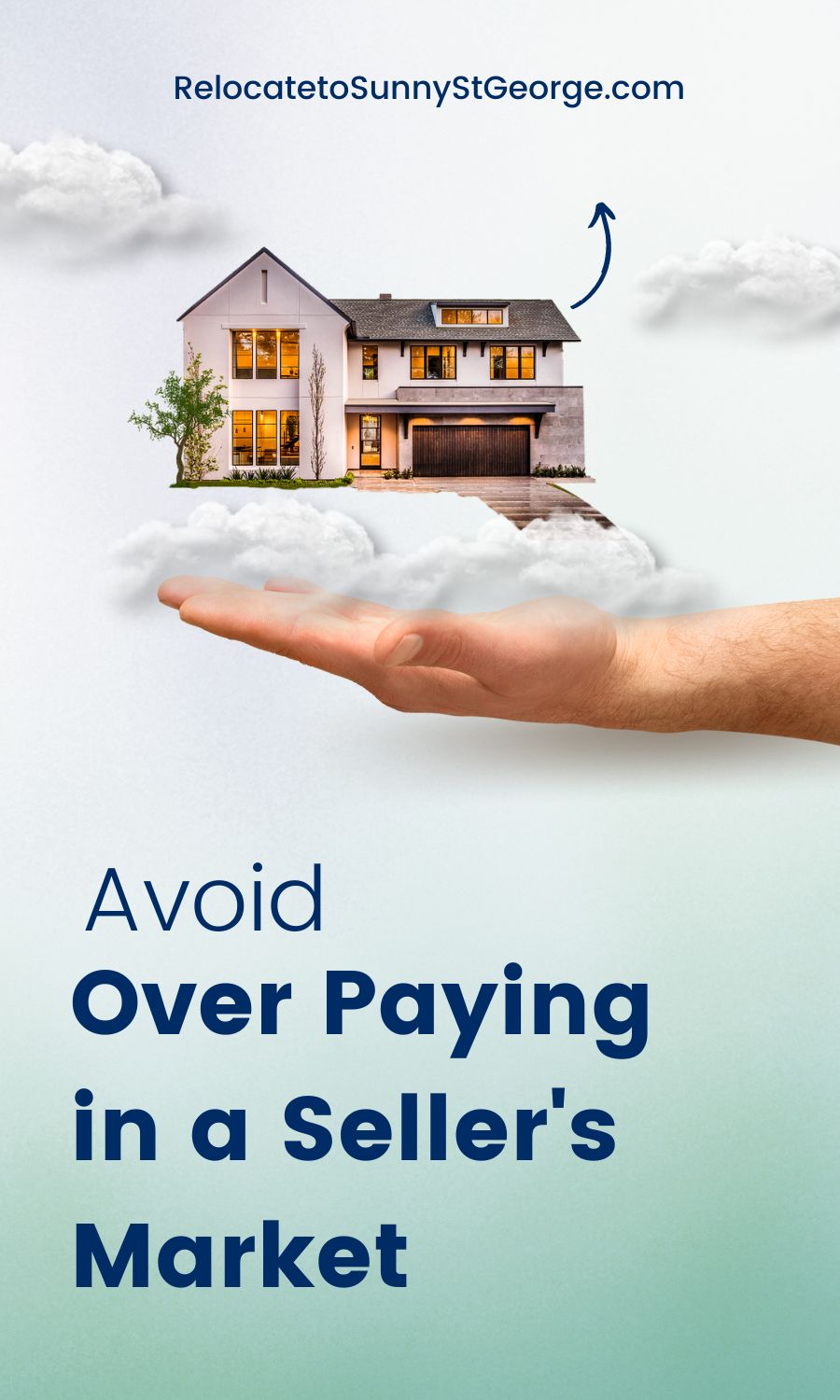 Avoid Over Paying in a Seller's Market – Shopping the low inventory of homes and finally finding one that you love and taking the steps toward putting in an offer can be very exciting. But as competition remains fairly high for homebuyers it can feel like you need to rush to make an offer and win out against the many other buyers interested in the same property. This can lead to overpaying for a property or facing an appraisal gap where the home appraises for less than the purchase price you have offered.
In a seller's market, especially where so many people are eager to get into a home, it is not uncommon for buyers to pay way too much for the property.
Here are four signs that you may be offering more than is necessary for a home. Avoid Over Paying in a Seller's Market
The list price is already set above market value
Before getting a chance to enter a bidding war or being tied up in the due diligence of the closing process make sure that you are working with a trusted local buyers agent to help you determine if you're purchasing a property that is listed at a fair and reasonable price.
A home listed above it's a fair market value price is something that happens in all types of markets but is something that is more common within a seller's market where homes are selling quickly and some enter into bidding wars above the list price. It leads some home sellers to believe they can get just a little bit more for their homes because homes are in high demand.
Putting in an offer over fair market value could lead to problems further into the closing process, especially for your mortgage.
There is no other buyer competition
In putting in an offer on a home in a very hot seller's market there are a few signs that should raise some concerns in your mind and lead you to ask some questions. One of the biggest is being the only interested buyer with no competition in a current market where homes almost always see more than one offer.
Likewise, a home that has been sitting on the market for a long period of time when homes are selling in just a matter of days and weeks should lead a buyer to ask questions as to why it has not been scooped up.
A seller reluctant to help in a smooth closing process
Once a purchase offer has been accepted and is legally binding by both parties signing off it is time for the due diligence before the closing process. This means doing all of the work to ensure that the property is going to be a sound investment by having an appraisal, an inspection, and other things like researching the title.
All owners are legally required to communicate anything that they may know could be a hazard or an issue with the current condition of the home but this process helps to make sure that there is not anything a seller is unaware of or has neglected to disclose.
Tip by Milburn Realtor, Maggee Miggins, "If a seller is not willing to make this process smooth and allow professionals to come to the property to conduct these items, it could be a sign that they are hoping to gloss over something."
A seller that can't get the home sold quickly enough
If a seller seems too good to be true they just might be. In some cases, a seller could be very accommodating and amazing and make your home buying process as easy as possible but in some cases, sellers are eager to sell to get the property unloaded. If it seems like the seller is over accommodating you may want to make sure that you are on alert and examining everything carefully. Especially the fair market value of the property.
You do not want to end up paying too much for a home even if you feel it will help you to get into a house. You want to assess if it is a risk worth taking to build wealth in your financial future by offering over the list price. This is why it is always important to have an expert buyers' agent on your side when shopping for homes.
For more information on not over paying in a seller's market, or all St. George real estate, contact me anytime.
Erika Rogers – your real estate leader in St. George, UT and surrounding communities. She specializes in new construction, golf course communities, gated communities, 55+ adult communities, St. George luxury real estate, and Washington Utah homes in all Southern Utah communities.
More Home Buyer Tips