Bear Paw Cafe – St George UT's Little Secret
Posted by Erika Rogers on Tuesday, August 10, 2021 at 3:27 PM
By Erika Rogers / August 10, 2021
Comment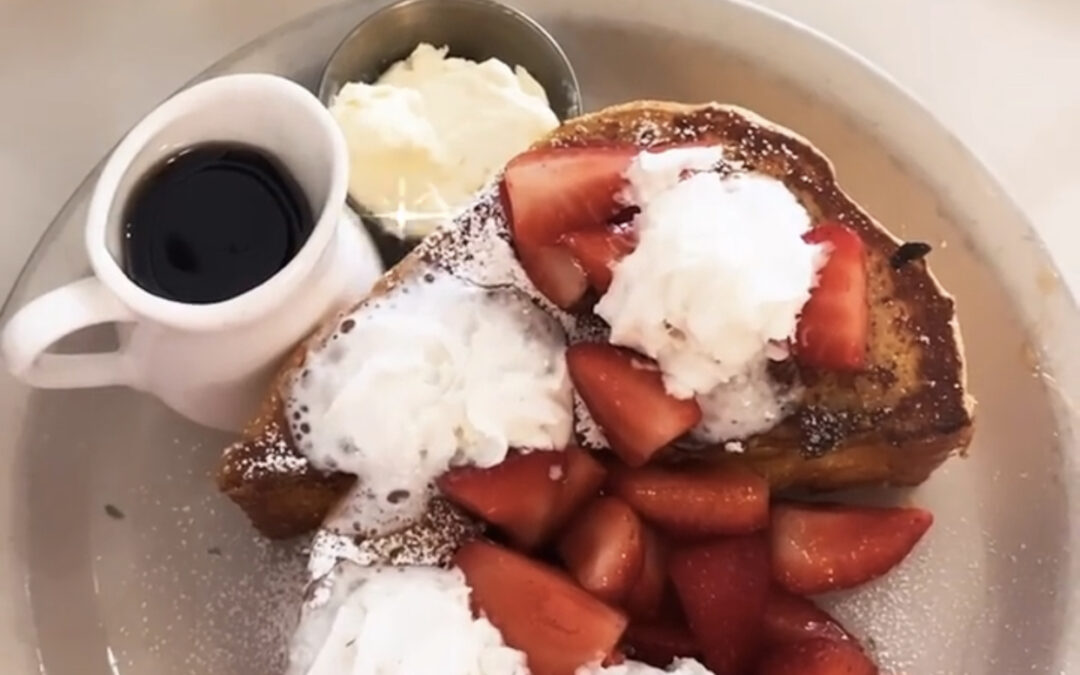 One of the best places to have breakfast in St George UT is the Bear Paw Cafe! It's a locally owned business that's been in the same location since 1998. This little gem is tucked away in an historical downtown building that used to be home to St George Co-Op Mercantile. Driving down Main St you might miss it, but there's usually customers seated on the outside windowsills waiting for their turn to dine. It's located at 75 North Main St.
Bear Paw Cafe has an impressive 11 page menu of made-from-scratch breakfast and lunch items to choose from. I love their delicious hot chocolate and get it every time I eat there. They also offer the "very best of exquisite coffees, both drip coffee and espresso, fantastic orange juice, exotic smoothies and drink creations, and an assortment of delectable pastries". We had the stuffed french toast with extra strawberries and whipped cream as well as the Eggs Benedict on our last visit. Another item from the menu I highly recommend is the Belgian waffles. They offer a variety of them, from vanilla, chocolate fudge brownie and peanut butter to name a few.
If you prefer, Bear Paw Cafe offers order online and delivery by DoorDash so you don't even need to leave the comfort of your home! What a fun way to start a special morning by having delicious french toast or Belgian waffles delivered to your door.
If you're downtown in St George UT on a Saturday, you may want to meander around the Downtown Farmers Market just up one block at Ancestor Square. Plenty of locally grown fresh fruits, vegetables and herbs are on display and available for purchase. Specialty items like homemade jams, cookies, pastries and local honey are also usually for sale. Sometimes there's a booth that sells Bao buns and Black Sugar Milk, which I LOVE! It's a little bit different every week, so it's always fun to walk around and see what's on display.
I have lived in St George UT for over 24 years and love sharing all of it's unique and special spots. I hope you get the chance to stop by the Bear Paw Cafe and experience if for yourself.
There are so many reasons to love St. George. For more information on Saint George real estate please contact me anytime.