Bloomington Cave in St. George UT – Local Attractions
Posted by Erika Rogers on Thursday, August 20, 2015 at 2:26 PM
By Erika Rogers / August 20, 2015
Comment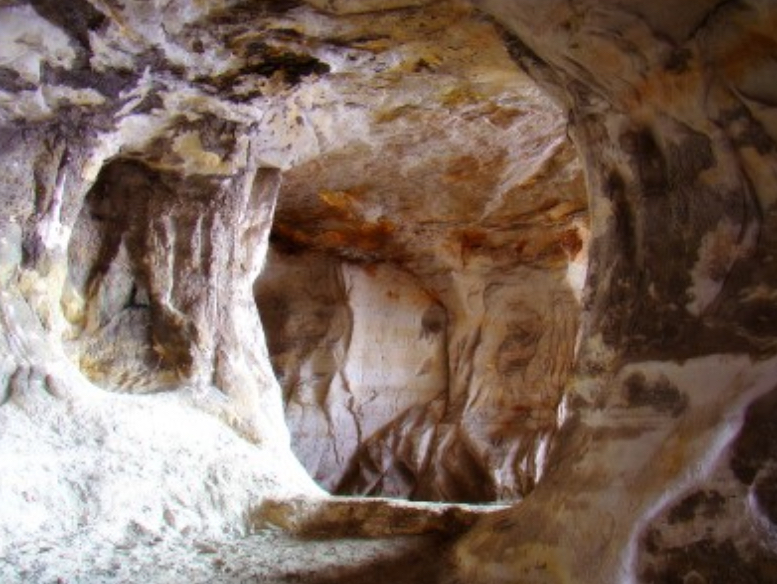 Bloomington Cave in St. George UT is just another local attraction that makes St. George UT such a great place to live, work and play. If you like caving adventures you will love Bloomington Cave in St. George UT. It is the sixth largest cave in Utah with a depth of over 240 feet and length of 1.35 miles. The Bloomington Cave in St. George UT is located just 15 miles west of Downtown St. George on the east side of the Beaver Dam Mountains, and is one of the few caves in St. George open to the public.
Bloomington Cave in St. George UT still has several thousand feet of unmapped passages that are waiting to be explored by those who like caving adventures. For now, specialists know that the cave is a three-dimensional fracture maze that trends north and south with a western plunge of nearly forty degrees. This forty degree plunge allows you to descend to the caves maximum depth with no rope assistance. The floor of Bloomington Cave in St. George UT is made up of large steps that become pinched off in various places as the ceiling of the cave slopes. At several locations throughout the cave the walls cannot be defined and some passages overlie one another.
You will find Bloomington Cave in St. George UT intriguing and challenging. It is the most extensive cave in St. George featuring six distinctive levels. The maze of passages become narrow and you will often see steeply dipping floors. The difficulty level has not yet been rated on this cave; however, many experienced cavers say it is more difficult than they had expected.
If you decide to cave Bloomington Cave in St. George UT you will first need to obtain a permit, then you will have crawl in several areas, squeeze through tight passages, climb and move around on slippery surfaces. You will find five routes that are marked within the cave. Permits are free and are available at the St. George Field Office.
History of Bloomington Cave in St. George UT
Bloomington Cave in St. George UT was discovered around the same time that St. George was being established at the turn of the century. As the city began to grow, city officials began to see vandalism throughout the cave. It became so bad that the Utah Dixie Grotto actually dynamited the caves opening in the mid 1950's. However, the entrance was quickly dug out and the cave walls and floors were cleaned of spray painted graffiti by a large volunteer effort. They spent hours and days sand blasting the surfaces to clean it back up. The cave was opened to public in 2009 for those with permits only. Now, over 1,000 people visit the cave each year.