Budget-friendly Curb Appeal Tips and Advice
Posted by Erika Rogers on Tuesday, March 22, 2016 at 9:52 AM
By Erika Rogers / March 22, 2016
Comment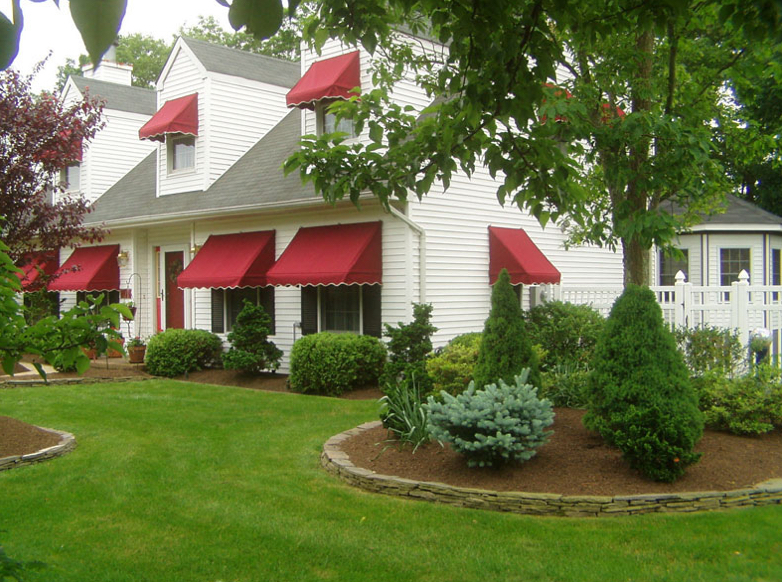 Budget-friendly curb appeal tips that will really show off your home's exterior beauty are exactly what you will find here. If you are selling your home or you just want to give your home's exterior a makeover, these budget-friendly curb appeal tips will help you achieve just that. Best of all, after you perform some or all of these budget-friendly curb appeal tips, your home value will automatically increase with these simple changes. It's really that easy.
How to Tips for Budget-friendly Curb Appeal
Clean Up – First and foremost, the most effective budget-friendly curb appeal is a simple clean up. Go all around your property and give it a good clean up. Pick up all trash, rake any leftover dead leaves, pressure wash the driveway and sidewalks, and pressure wash the exterior of your home if you have vinyl siding and wood decks.
Front Door – Give your front door a makeover with a new paint job. Making your front door look new with fresh paint adds beauty and is very budget-friendly curb appeal. You can also add a decorative frame around the peephole.
Lawn, Trees, Shrubs – Keep your grass cut regularly. Now that it's spring, you should feed your grass to green it up. It is also a good time to trim tree limbs and shrubs. Keeping everything looking nice and tidy is a great way to achieve budget-friendly curb appeal.
Add Flower Boxes – Spring time is also another great time of year to add beauty to your home's exterior. Flower boxes are the perfect way to add beauty and color to your yard and it's another great way to achieve budget-friendly curb appeal.
Add or Upgrade Lighting – Outdoor lighting is more affordable than ever. Change out your light fixtures to newer models. Or, for a more budget-friendly curb appeal trick, you can paint the ones you have to an updated look.
House Numbers – There are tons of ways to present your home's street numbers now. You can go to your local home goods store or look online at millions of sites for ideas. Impress your potential buyers with your house numbers as you incorporate them into your home's budget-friendly curb appeal.
Mailbox Upgrade – You can easily upgrade or update your mailbox to make it more eye pleasing. If your stand is wooden, you can paint it or stain it. If it is metal, you can also paint it; however, be sure to use metal specific paint. You can replace the box itself or give it a painted makeover too. Another great budget-friendly curb appeal tip.
Outdoor Furniture – If you have patio furniture, you should limit what you display outside. You also want to make sure it is clean at all times and looks up-to-date.
These budget-friendly curb appeal tips are brought to you by: Erika Rogers – your real estate leader in St. George, UT and surrounding communities specializing in new construction, golf course communities, gated communities, 55+ adult communities, St. George luxury real estate, and foreclosures in all Southern Utah communities.
Photo credit: PYC Awnings via Foter.com / CC BY-NC-SA