Buy or Build a Home in Today's Sellers' Market?
Posted by Erika Rogers on Monday, March 8, 2021 at 9:01 PM
By Erika Rogers / March 8, 2021
Comment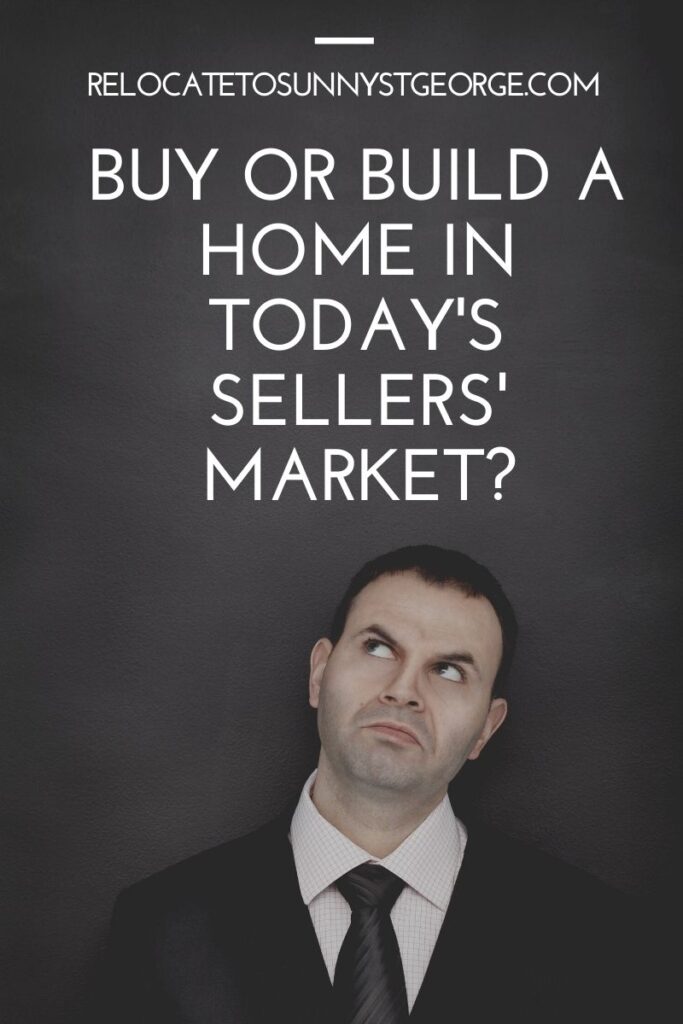 Right now the real estate market is strong, but there is a very limited number of homes for sale. This has led some buyers to wonder if it would be better to just bypass the bidding wars and build a home themselves.
Who doesn't love something that is brand new and made exactly how they want it, to their special preferences? One drawback is, that custom-made-to-order items often come with higher price tags and longer delivery times. These are two major considerations when it comes to building a home.
Here are some of the pros and cons of building a home to help you decide if it really is the best decision for you personally.
Pros of Building a Home
The Ability to Customize It: building a home from foundation to roof gives you the ability to make the home exactly the way you want it. You can make the floorplan function to fit your day-to-day needs, style the kitchen just the way you want, pick your favorite paint colors, and more.
Little to No Competition: Homes that are currently standing and get listed on the MLS are being sold at a record pace right now. Some are selling so fast that they don't get counted in the current available inventory. Finding a home and then winning a bidding war can be difficult. There is less competition to purchase land, if you own land already, there is no competition at all.
Lower Maintenance: New construction homes have to be built to the latest building codes. They are also built with brand new materials allowing for the homeowner not to need to worry about major repairs for the first years of ownership.
Potential for Lower Energy Bills: it is easy to install energy-saving items that can save you money on energy bills. Items like windows, appliances, HVAC systems, and insulation.
Cons of Building a Home
Longer Waiting Period: it can take several months to several years to have a home built. This can mean you will need to make other living arrangements if you need to sell your current home before you are able to begin building. This will mean adding the cost of renting to your new living expenses as well.
Tougher Price Negotiations: Negotiations are very common when reselling a home that has been previously lived in, it is very common for the buyer and seller to discuss terms before a final sale agreement is made on a home. There is less room for negotiation with a home builder, if they do not like the offer they will just move on to the next building opportunity.
Possibility of Dealing with Surrounding Development: if you are purchasing a home in a neighborhood that is still being developed, you will have to deal with the noise, dirt, traffic, etc. of the rest of the neighborhood being developed for the first few months to years of living in your brand new home.
More Details and Decisions: When building a home nearly every fine detail awaits your approval from floor plan to flooring to wall texture to cabinets to light fixtures to bathtubs and more. Dealing with every fine detail can be stressful for some.
Going Over Budget: it is very easy to go over your projected budget quickly when you run into an unforeseen issue or add up all of the little costs for style upgrades that where not included in the original quote.
There are many great benefits to building a brand new home and some drawbacks as well when comparing the experience to purchasing a home that is already built. The best way to help you find your next home is with the help of an experienced local real estate agent, whether you purchase land to build a home or purchase a home already built.
For more information on finding the perfect home for sale in St. George and surrounding areas please contact us any time.