Choosing the Right Active 55+ Community in St. George
Posted by Erika Rogers on Friday, September 15, 2023 at 7:23:50 PM
By Erika Rogers / September 15, 2023
Comment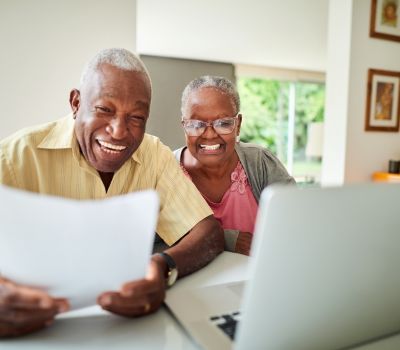 Choosing the right active 55+ community is a significant decision, and it's essential to carefully evaluate whether it's the best fit for your lifestyle, preferences, and needs. Whether you are planning to downsize for retirement, you are looking for a golf course community, or you just want to live in a neighborhood with wonderful amenities for your golden years, an active 55+ community in St. George might be the perfect choice.
We can help you find homes for sale in St. George that are uniquely suited to your needs, so contact us any time. As you decide where you want to live for your retirement years, consider these steps you can take to determine if an active 55+ community is right for you.
Evaluate Your Lifestyle
Consider your current lifestyle and how it aligns with the offerings of an active 55+ community. Are you looking for a more social and active retirement, or do you prefer a quieter and more private lifestyle? Think about your interests and hobbies.
Many active 55+ communities offer amenities and activities like golf, fitness classes, arts and crafts, and social clubs. Some homeowners are looking for a community that offers more than just a home, but a new social network. If this is you, then you may want to prioritize the amenities and common areas in your house hunting search, even if that means renovating a home to make it what you are really looking for.
Be Clear About Your Priorities
While making a wishlist is a great first step, we all know that it is rare to find everything on the list in one property. Instead, make a list of what you are looking for and then get clear with yourself, and your partner, about which criteria matter most.
Make a list of your priorities in retirement living. This could include factors like location, proximity to family and friends, access to healthcare facilities, and climate preferences.
You may also want to consider the level of care and support you anticipate needing as you age. Some active 55+ communities offer a continuum of care, while others focus primarily on independent living.
Spend Time in Potential Communities
While it is helpful to tour a home in the community and view information online, it is even more helpful to spend time in the community. Arrange visits to active 55+ communities that interest you. This is a crucial step to get a feel for the community's atmosphere, amenities, and the people who live there.
While you are there, talk to current residents to gather firsthand insights into what life is like in the community. Ask about their experiences, what they enjoy most, and any challenges they've encountered.
Acquire Details About Amenities and Costs
Before you decide to commit to a community, get as much information as you can. Take a close look at the amenities and services offered by the community. Are they aligned with your interests and needs? Consider aspects like fitness centers, swimming pools, dining options, transportation services, and security features.
Inquire about the community's social activities and events calendar. Does it offer a range of options that appeal to you?
Carefully examine the costs associated with living in the community. This includes not just the purchase price, but also any monthly homeowner association (HOA) fees, property taxes, and additional fees for services or amenities. Making sure you can comfortably afford to live in the community is something your future self will thank you for.
Make a Decision with the Future in Mind
Consider how the community can accommodate your evolving needs as you age. Does it have options for assisted living or nursing care on-site or nearby? Find out if there are any healthcare partnerships through the community, or consider whether you might be able to renovate a home to fully accommodate aging in place.
Ready to learn more about buying a home in an active 55+ community in St. George? Contact us any time.