Choosing the Right Price Point for Your Next Home
Posted by Erika Rogers on Monday, November 30, 2020 at 9:38 PM
By Erika Rogers / November 30, 2020
Comment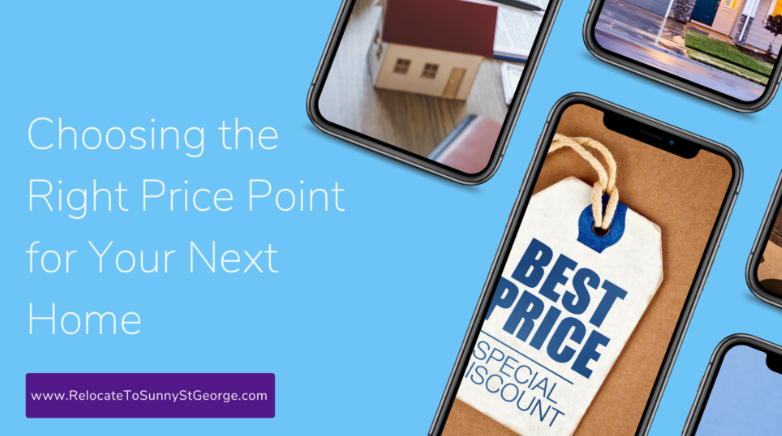 Picking just the right price point when shopping for homes is crucial, especially right now as interest rates are so low. Many buyers are finding themselves qualifying for much more home loans than they expected, but this doesn't always mean you should look for homes at the top of the price limit the bank is offering.
The Right Price Point
Finding that perfect range that keeps you in a comfortable budget is key to determining what price range of homes you should be shopping for. You will want to start by sitting down and going over your finances. Write out all of your current expenses that will stick with you as you move. Add all of your expenses up except for your current mortgage or rent payment and determine how much you are willing to spend on monthly home payments from the funds you have leftover. If you did not factor in fun things like eating out or going to events then make sure to keep that in mind as you set what you want your new house payment to look like. After finding this number then go to the bank for pre-approval to see what your options are.
Have Your Set Number, But Stay Flexible with Your Search
Now that you have been to the bank and have worked with the preliminary numbers and current mortgage rates to determine what payments might look like, you can set a max budget for what you are willing to spend on a home. Don't limit the homes you look at to being just at that price range or below. Stretch your search to just a bit above that max budget point.
Here's why: If you have decided that your maximum budget for a home is $350,000 you should stick homes priced just above that in your home search parameters. Consider looking at homes priced $360,000 and below. There may be just a few more homes that you will want to consider.
According to home search data analysis, most buyers search for homes in very narrow price ranges. For example one of the most common searches is for homes in the $275,000 to $299,000 range. When telling a computer those limits it is only going to show homes strictly between those numbers so it is going to leave out anything priced less or just above these numbers. You could be missing out on a large number of homes that might seem interesting and would be affordable.
Just Because a Home is Listed at a Certain Price Does Not Mean it Will Sell at That Price
It is very common for homes to sell below the actual list price. Right now many areas of the country are in a hot seller's market so they are being sold for close to, at, or even above list price. Even in a seller's market some homes still sell below list price. One way to determine how much a home may actually sell for is to look at the last six months of sales for a neighborhood with your realtor. This will help you to determine if you really do have a shot at offering 10k less for that home just above your price range.
Be Careful Not to Get Swept Away in Current Mortgage Offerings
Right now it is easy to push your budget just a little outside your comfort zone because look at how much house you could get for just $100 more a month. Don't be tempted to pay more than you can comfortably afford because the mortgage rates are low and when will you ever see a deal like this again. Make sure you will be able to maintain the lifestyle you want by not getting swept up in shopping for more expensive homes.
For help finding affordable homes in St. George and surrounding areas please contact me any time.