Clutter Busting Habits to Adopt at Home
Posted by Erika Rogers on Saturday, March 19, 2022 at 10:16 AM
By Erika Rogers / March 19, 2022
Comment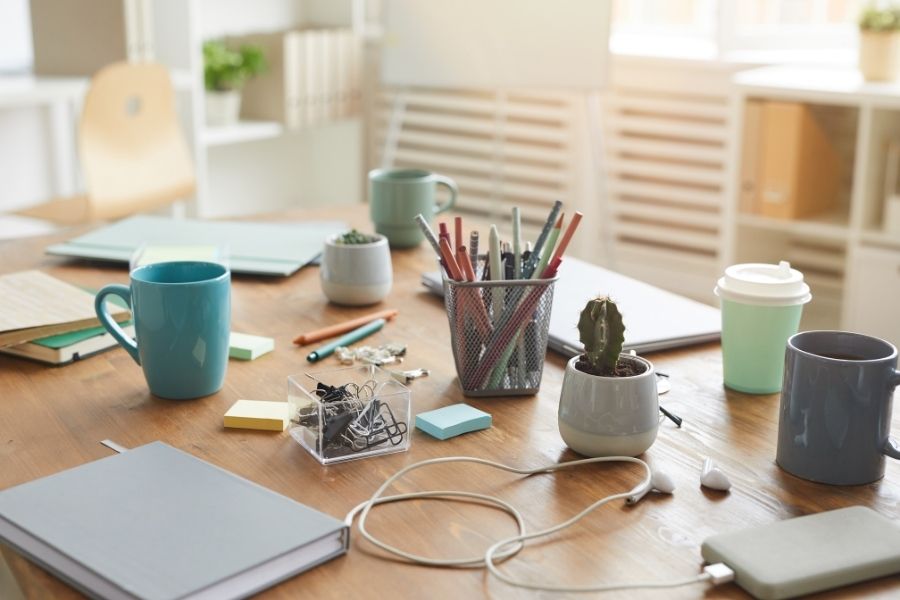 Keeping clutter to a minimum in your home is a great idea all the time. Clutter can actually create stress in our everyday life and make us feel overwhelmed. It's also good to clear up the clutter for the purpose of getting your home ready to sell.
Here are some new habits to take on to help you reduce the clutter in your home
Piled up Clothes
Instead of sticking clothes on a bedroom chair, or another piece of furniture, or maybe that bench at the end of the bed after you take them off trying to make an effort to stick the clothing back in its rightful place in your closet or dresser right when it comes off your body.
After a long day and being tired it feels so easy to just take off your clothing and drape it over the chair or a bed in your bedroom but doing this not only robs you of a place to sit down it robs you of time when the pile gets so big you can't ignore it.
Hanging onto Clothes Never Worn
At the end of the season, it is a good idea to pull out any clothes that you did not wear in your closet during that time. For example, right now as winter is making way into spring if there are heavy sweaters or sweatshirts in your closet that you have not touched this year you might want to consider passing them along.
Maybe there are some clothes in your closet that just don't fit quite comfortably or are just a little too far outside of your comfort zone and you were just holding onto them because you feel bad about letting them go. Don't feel bad. Give them a new life with someone that will love them. Hold onto those things that you truly do love and wear on a regular basis.
Collecting Items on Sale
It can be so exciting to find something at a very good price. There are several of us that go ahead and scoop something up that we like but may not necessarily love or need or even end up using.
Try to be more careful and selective with the things you actually do purchase. When you find something on sale that is at an amazing price you feel you cannot pass up. Try to take a second and ask yourself if you truly need that item in your home, or if it will be sitting in your home creating more clutter.
Those Boxed Items You Plan to Use Later
Many homes across America all have a box or two of items they plan to use later or have stockpiled with the mindset of saving money because something was on sale and they could benefit from having a bunch now and not having to pay full price later.
The problem with this method of thought is that not every home has a ginormous storage space to keep extras. And sometimes with homes where you have the space to store all these extra items these things often get forgotten about and they just sit in the box going unused. If you have a storage area in your home that you have not gone into for a long period of time, it is a good time to bite the bullet and go in and go through those items that you may have forgotten in there and just toss them away. Because really you aren't using them.
Keeping down the clutter in your home is a great way to reduce stress and to feel like your home is running smoothly and efficiently.
For more information on purchasing a home in Saint George and surrounding areas please contact me anytime.
Erika Rogers – your real estate leader in St. George, UT, and surrounding communities. She specializes in new construction, golf course communities, gated communities, 55+ adult communities, St. George luxury real estate, and Washington Utah homes in all Southern Utah communities.
More Home Seller Tips