Cool Outdoor Gems to Spend Hot St. George Summer Days
Posted by Erika Rogers on Monday, July 5, 2021 at 6:24 PM
By Erika Rogers / July 5, 2021
Comment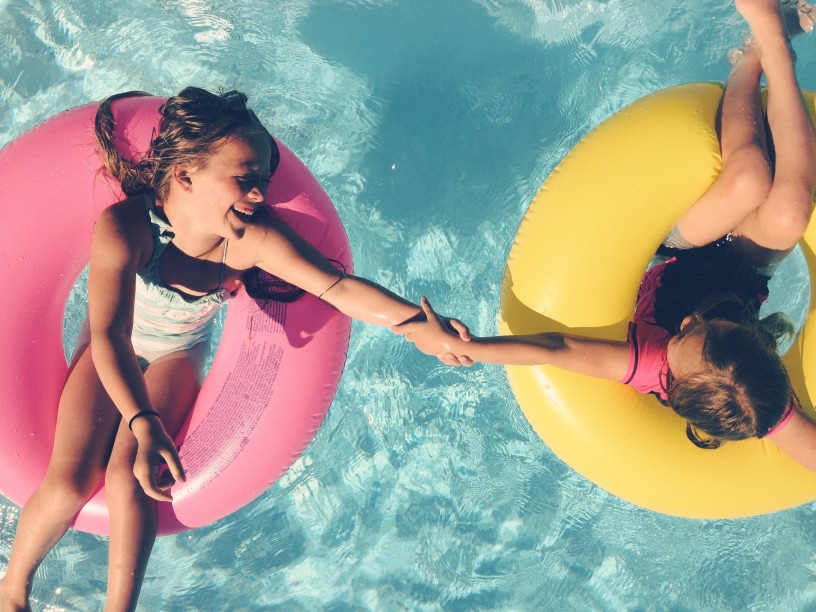 There are so many amazing outdoor spaces to enjoy in Saint George, however, it can get increasingly and unbearably hot in the peak of summer. So how does a local in St. George enjoy outdoor spaces without frying? The trick is to enjoy amazing outdoor spaces in Saint George at the right time of day and in the right spot.
Here are some hidden gem spaces that provide cooler environments to hang out and enjoy during the summer near St. George.
Veyo Pool is one of the best reliefs from the summer heat in the St. George area. This particular gem is 20 miles from town just north of Bluff Street/Highway 18. This section of the Santa Clara River runs through a canyon of basalt rock that is up to 100 feet deep. The rocks also provide shade at certain times of the day and the Santa Clara River feeds a healthy habitat full of dense trees that provide plenty of nice cooling shade. This area is also at a higher elevation than Saint George making the temperature much cooler. The river is home to non-native crawdads or crayfish which are fun to catch and the waters are low enough in some places for kids to play freely in.
There's also a great spring-fed pool to enjoy and cool yourself down in, a natural warm springs fills this pool that allows for fresh clean water to be inserted every day. Veyo Pool is actually the cleanest purest pool in the entire country! There's also a snack shack on site that serves amazing burgers, fries, ice cream, and more it is a great place to hang out during the hot summer days.
This is a private resort and there will be fees required for activities but they are minimal and worth the cost to enjoy the outdoors while beating the heat.
This is a great 3.5 mile round trip hike in a cooler area of the famous red rocks. As long as you can walk through a few shallow areas of the creek several times you will enjoy this amazing hike. It is located in a slot canyon, a slot canyon is a deep canyon that is deeper than it is wide and as a result the canyon walls offer great cooling shade from the sun and can be comfortably hiked many hours of the day. The creek has great cold water flowing through it to add to the amazing comfortable temperatures it is one of the best hikes in the area during the summer. This hike is just 45 minutes north of Saint George along the I-15 Freeway.
Zion of course is the most recognized park for those in and around St. George and beyond. When people think of southern Utah and hiking outdoors they usually think of Zion. This is not so much of a hidden gem, but there are plenty of areas in Zion that people may not know about. The Narrows provides canyon walls over 2000 feet high that offer shade and cool water to hike and play. It is just one hour and 20 minutes from downtown Saint George. Take the canyon shuttle to the Temple of Sinawava and from here you can hike the 1 mile paved trail to it and hike the river from there or look for river access signs leading you to the left to get you to the cold waters of the river.
Pine valley is a small town north of St. George about 45 minutes away. There are some great amenities in Pine Valley including a great reservoir just 7000 feet elevation that is amazing for small boats and fishing. There's also a great system of paved trails perfect for families to enjoy or for bike riders and scooters.
There are so many reasons to love living in Saint George. For more information on Saint George real estate please contact me anytime.