Cozy Kitchen for the Fall Season and Holiday's
Posted by Erika Rogers on Tuesday, October 13, 2015 at 1:57 PM
By Erika Rogers / October 13, 2015
Comment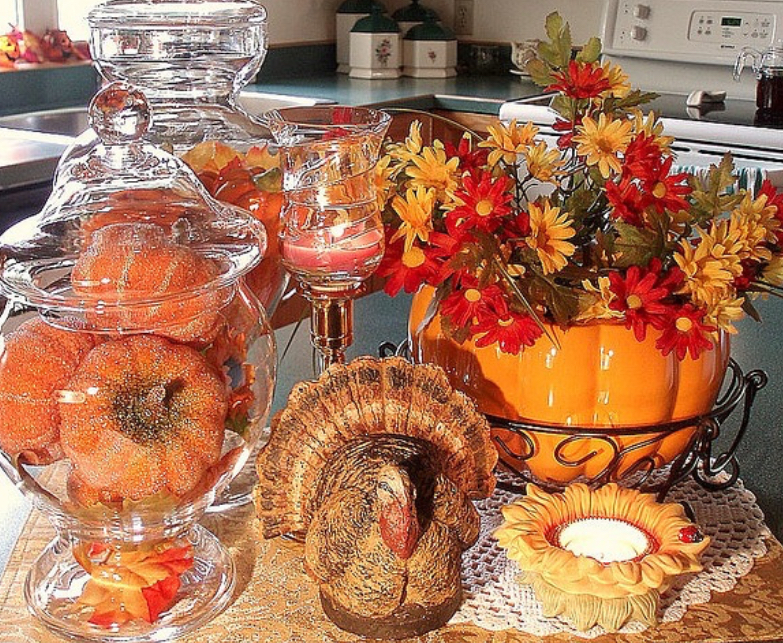 Now that the season has changed into fall, it is time to get a cozy kitchen that helps express the fall season and the holiday's. When you decorate for cooler months, you are actually inviting a warm feeling with textures and colors. Creating a cozy kitchen for the fall will help you get in the fall mood. Therefore, I have some tips and advice to help you create a cozy kitchen this fall season.
Tips to Create a Cozy Kitchen
Dark Textiles – You can use dark colored textiles to create your fall look. Use textured table linens and throws in your chairs. You can also add darker window coverings for that cozy effect. Fresh fruit and gourdes on your table top will help enhance your fall look even more.
Colorful Accents – You can try to create a cozy kitchen by using your blank wall space. Just add colorful accents to your blank wall. Use dark, warm colors of olive, warm orange, deep red and browns.
Indoor Plants – There is an array of beautiful indoor plants that can help you create a cozy kitchen this fall season. You can even add a small indoor garden on your window sill or shelf near your kitchen window. Fresh herbs can be grown year round inside and is a great addition to indoor plants.
You can take these tips and use them all or mix them up. Even the simplest touches will go a long way to create a cozy kitchen this fall, which will be perfect for that home sweet home feel.
October is also national fire prevention month. According to the National Fire Protection Association, a home structure fire was reported an average of every 87 seconds in America. Therefore, here are some things to keep in mind to help you and your family get prepared.
National Fire Prevention Month Preparedness Tips
Create a fire escape plan and make sure everyone in the family knows exactly where it is and how to use it in the event of a fire.
Replace all smoke-alarm batteries in October and April each year.
Learn the most common reasons why fires start so you can help prevent them in your own home.
You can get more information about fire prevention from the National Fire Protection Association at www.NFPA.org.