Decorating Tips for Open Floor Plans
Posted by Erika Rogers on Sunday, October 17, 2021 at 2:48 PM
By Erika Rogers / October 17, 2021
Comment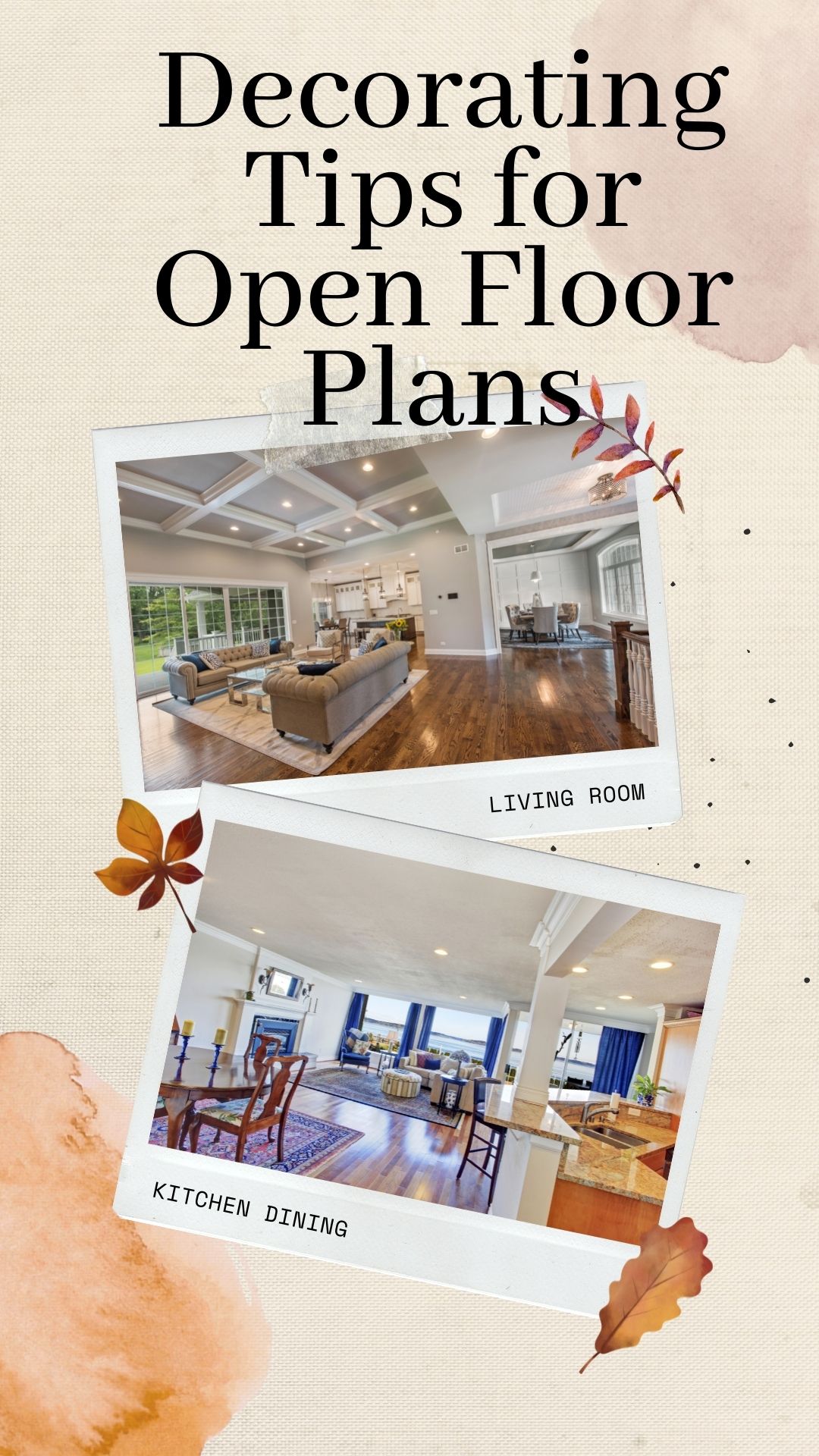 Open floor plans are beloved by many homebuyers for helping a family to feel connected or being able to easily entertain in a home as well as being easier to provide the interior of a home with tons of natural light. Though these floor plans are amazing for several reasons they can be a challenge to decorate. In a large open space with no walls dividing up each area of the home, figuring out how to create zones for different activities that still look cohesive and work well together can be overwhelming and challenging.
Here are some top tips used by professional decorators to help you with decorating your home's open floor plan.
Keep the scale in mind
You don't want one space to overpower another, make sure you keep the scale of your different zones in mind when putting together your open floor plan. If you dedicate most of the space to the kitchen, the area becomes all about cooking and less about lounging and entertaining. Make sure that you have ample room dedicated to each planned use for the space, whether it be dining, binge watching movies, or hosting a large party. Make sure to purchase furniture that is large enough to fit the space and visually pleasing, but not furniture that is so big that it overflows into another area like a sectional that starts to creep in to the dining room.
Clearly define each zone
A great way to define space in an open floor plan is with the use of area rugs and the correct furniture. Paint can also be a great way to help you to define each space in an open layout. For example, you could paint the ceiling of a certain zone in an open floor plan to help define it as its own area. You could paint a nook or accent wall with a contrasting color to help separate it out.
Think about the flow
Many times, instinctually we want to place furniture right up against all the walls, but you want to avoid having any dead space when you have a wide-open floor plan. You can make different zones with your furniture to help flow and functionality of each designated space in an open floor plan. A sofa that faces away from the kitchen can help to utilize the center of the room well while creating two separate spaces for different uses. You could also place swivel chairs in this middle area that allow people in the lounging space to turn and take part in a conversation with people that are sitting at the dining table. Once zones are set up and furniture is in place, make sure that there are always clear pathways and enough room to walk around each area without bumping into anything.
Keep it cohesive by keeping it simple
It is always great to have each space defined. But when you are in an open floor plan where every space can be seen all at once, you want to make sure that all of your areas work together and are not overly busy or overwhelming to the eye. You can keep all of your areas separate, yet cohesive by keeping your design plan simple and going with one general theme or one overall simple color story. For example, have each space stick with a southwestern decorating style. You can use different elements within this style to define each zone. Sticking with the same design aesthetic to keep it all one cohesive area that works well together, instead of decorating the kitchen in modern farmhouse while the living room takes on a shabby chic vibe, and the dining room becomes a mid-century modern area. This use of different themes can look cluttered and chaotic.
For more information on real estate in Saint George and surrounding areas please contact me anytime.
More Resources: