Dehumidifiers are Helpful in Tiny Home Bathrooms
Posted by Erika Rogers on Monday, July 19, 2021 at 6:16 PM
By Erika Rogers / July 19, 2021
Comment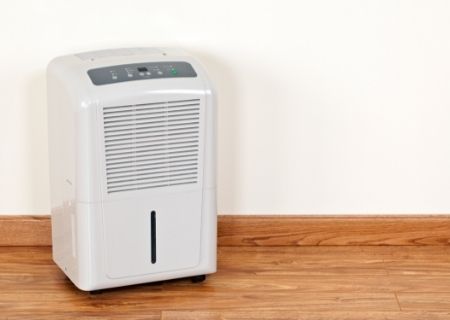 No matter where you live the bathroom in any home is a very humid place especially during and after a nice hot shower. It is inevitable that your bathroom will be a very wet environment at times. Of course with the right fan and ventilation, you can get rid of this moisture, but you may find that in a tiny home you want a bit more help to keep your bathroom mold-free.
If you prefer to keep your bathroom door closed to keep pets out of it, to keep smells contained in there, or just because it seems to look and feel better when the bathroom is out of sight and out of mind you will want some better airflow in there as well.
Dehumidifiers are Helpful in Tiny Home Bathrooms
Purchasing a dehumidifier to place in your bathroom can be extremely helpful to keep the air moving inside of there and to pull out as much moisture from the air and help eliminate a number of issues that can be caused by too much moisture in the air in your bathroom including mold. There are many great small humidifiers that are wonderful for using in a tiny home bathroom to help out with moisture in the air. It is a good idea to purchase a small-scale dehumidifier with an auto shut-off that can turn the unit off as soon as it is full of water so that it will not overfill if you're out of the home. You of course will need to empty out the liquid that it accumulates every so often. Emptying a dehumidifier is usually very simple and takes just a few seconds to accomplish. You can even pour the water into the toilet to make this task quick and easy.
In addition to pulling extra unneeded moisture out of the air in your bathroom, some dehumidifiers will also work as air purifiers and offer a HEPA filter. A HEPA filter is a high-efficiency particular absorber meaning that it does a great job of pulling things out of the air that is better left outside of your body than inside. Some of the filters on dehumidifiers are such high-quality that they do a comparable job to ones used in the medical industry. It will also help act as a natural air freshener in a very stinky place.
If you are worried about the noise that a dehumidifier would create there are some very low profile high-quality dehumidifiers that create almost 0 sound you may not even realize that it's on at all. One highly recommended model of a dehumidifier to use in a tiny home is the Sori Tenergy dehumidifier. This dehumidifier is noted to be low profile, have a very high-quality level HEPA filter, do a great job at pulling moisture out of the air, and is said to be very easy to empty the liquid from. Those who use it in their tiny home bathroom love that it fits easily within such a small space and works so well.
For more information on tiny homes in St. George and surrounding areas please contact me any time.
Erika Rogers – your real estate leader in St. George, UT, and surrounding communities. She specializes in new construction, golf course communities, gated communities, 55+ adult communities, St. George luxury real estate, and Washington Utah homes in all Southern Utah communities.
More Tips for Home Buyers