DIY Budget Friendly Kitchen Cabinets
Posted by Erika Rogers on Tuesday, October 27, 2015 at 1:45 PM
By Erika Rogers / October 27, 2015
Comment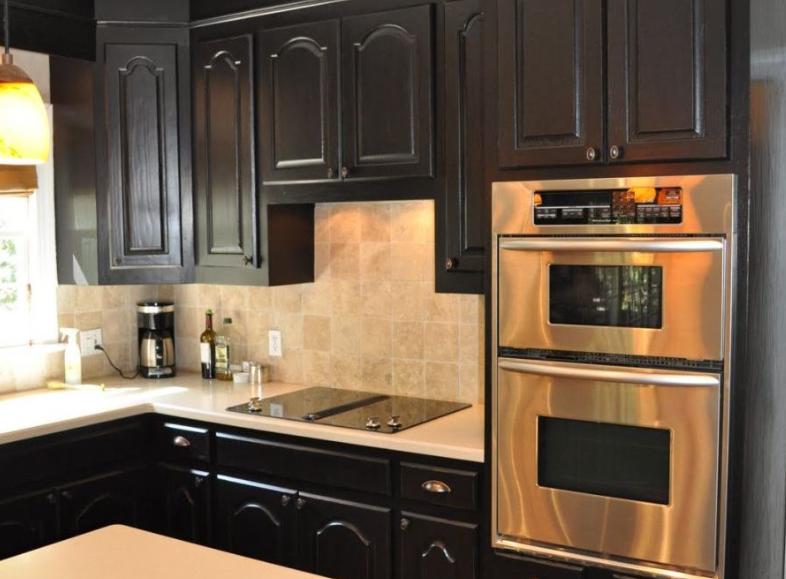 Do it yourself budget friendly kitchen cabinets are perfect for those who have aged cabinets but don't want to replace them just yet. You can easily bring life back to your cabinets with these DIY budget friendly kitchen cabinets tips that can show off your creative touch. You can even make your cabinets look brand new without gutting your kitchen.
DIY Budget Friendly Kitchen Cabinets Tips and Advice:
Black or White Paint – Black cabinets will give your kitchen a sleek and upscale look instantly. You can also take the doors off for a more sophisticated look. Painting cabinets is one of the easiest and most affordable ways to change your kitchens look. You can also try white paint to give your kitchen a clean cut look. White cabinets are becoming more and more popular these days in modern style homes.
Hardware Update – A hardware update is another great DIY budget friendly kitchen cabinets project. Hardware only is cost effective and can give your kitchen a new look altogether. You can choose brass handles, gold handles, silver handles, etc. Switching your hardware is a great way to give your kitchen that new look you are going for.
Cabinet Contrast – Try staining your upper cabinets a lighter color and your lower cabinets a darker color to give your kitchen some contrast. You can also stain the upper cabinets dark and the lower cabinets light. However, if you're not that bold, you can stain both the same color. Either way, it will change things up and you will have new looking cabinets in no time. Just remember that staining cabinets can be tedious work.
Shiny Finish – DIY budget friendly kitchen cabinets can look completely spectacular with a high shine gloss finish. If your cabinets are looking dull, this is a quick and easy fix to bring some life back into them. Simply use a can of high gloss spray paint and you will have lively cabinets in no time.