DIY Kitchen Backsplash Ideas
Posted by Erika Rogers on Tuesday, June 2, 2015 at 6:42 PM
By Erika Rogers / June 2, 2015
Comment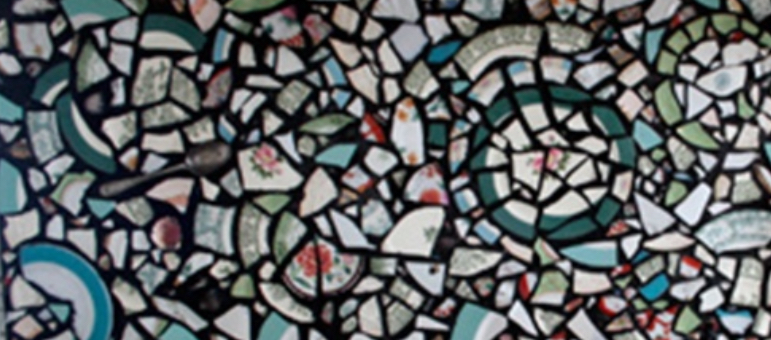 DIY inexpensive kitchen backsplash can be a great and fun way to help bring up the value of your home during a kitchen remodel or kitchen upgrade. You no longer have to settle for stone or tile like everyone else. You can now turn your everyday collections into beautiful and fun backsplash. Using everyday small items that are arranged side by side will result in a curated look that is perfect for a backsplash. If you have a collection of something, you can end up with a masterpiece. Here are some ideas for DIY kitchen backsplash.
DIY Kitchen Backsplash Ideas
Bottle Cap Kitchen Backsplash – Try an array colorful bottle tops to create your masterpiece or use only one color like blue or red. You can also use different hues in your favorite color. If you don't have enough bottle caps, you can always ask your family and friends to help you collect them.
Wine Cork Kitchen Backsplash – Whether you collect wine corks or not, this is an inexpensive way to create a unique backsplash. Adhere the corks in alternating patterns from vertical to horizontal. You can buy wine corks online for very little money.
Plate Kitchen Backsplash – Use plates and bowls to create a mosaic backsplash. Vintage plates and bowls can be found just about anywhere and are inexpensive if you choose right. Place them in a cloth bag and use a hammer to break the pieces. Create your own masterpiece using one inch pieces in random patterns.
Coaster Kitchen Backsplash – Restaurant and bar coasters are perfect for this backsplash. It's a super fun way to show off your travels and likes. Arrange the coasters like you would a square tile. You will want to cover them with a large glass or plexi glass for protection against food and oils.
Dominoes Kitchen Backsplash – Another fun way to get people noticing your kitchen. The classic black and white patterns will give your kitchen a sophisticated looks too. Dominoes doesn't have to be for game use only. You will be pleasantly surprised.