Dog Parks in St George Utah
Posted by Erika Rogers on Wednesday, July 15, 2020 at 12:06 PM
By Erika Rogers / July 15, 2020
Comment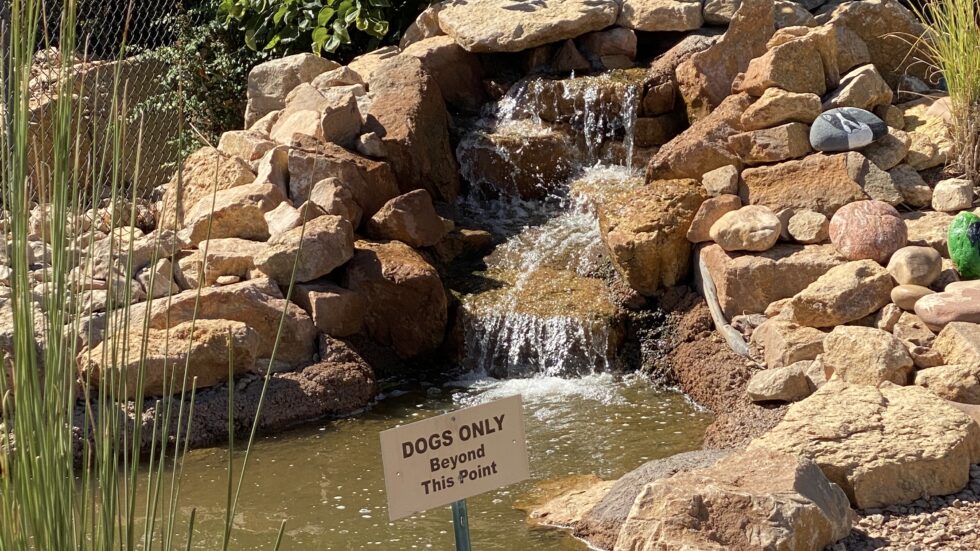 Currently there are three dog parks in the St George Utah area. These parks are specifically designed for dog owners and their pups to play and run around off-leash. They all have secured fences and offer different features for the doggies to explore and enjoy while visiting the park. Some of them also have play ground equipment to keep the kids entertained while the pups are getting their off-leash exercise.
Dog Town Dog Park 450 S 200 East Washington UT
Dog Town Dog Park is actually located in Washington Utah, which is just north of St George. You actually do not notice where St George ends and Washington begins, but they are two different cities.
Dog owners are allowed to let their dogs run off-leash within the fenced areas of the dog park. There are two separate fenced areas, one for dogs under 25 pounds and one for over 25 pounds. This fantastic dog park has a water feature for the doggies to splash in and cool off during their play time. Lots of grass provides the perfect play area for your pup. Water dishes and a water spigot for filling them is provided to help your pet stay hydrated. I even saw balls to play fetch with your dog in a holder on the fence! This park also has a pavilion, restrooms, a separate playground for kids and benches to sit on. Hours at this park are 6 am – 10 pm
Firehouse Park 1929 W 1800 North St George UT
Firehouse Park is a four-acre neighborhood park which includes a dog park. There's a fun playground, walking path and pavilion. Restrooms are also available at this park. The dog park has a secure fenced area where the dog owners can take their dogs to run and play off leash. Hours at this park are 6 am – 10 pm
JC Snow Park 275 E 900 South St George UT
JC Snow Park features 12 acres of grass and recreation area. A dog park is located within this park for dog owners to use. There's three pavilions with picnic tables and barbecues for visitors to enjoy. This park also has sand volleyball, a horseshoe pit and is home to Sk8te Park, which the kids love! With 12 acres and lots of activities to choose from, JC Snow Park is a favorite place for dog owners and their pups to visit.
St. George Utah is fantastic place to call home for a lot of reasons. I love that we some dog parks in St George Utah and hope there are more to come! Want more information on things to do in St. George or on living in St. George? Are you looking to buy a home in St. George? Please contact us anytime.
Here's some more ideas for family friendly things to do in St George, check it out!