Easy Bedroom Improvements to Help Sell a Home
Posted by Erika Rogers on Sunday, April 24, 2022 at 9:59 AM
By Erika Rogers / April 24, 2022
Comment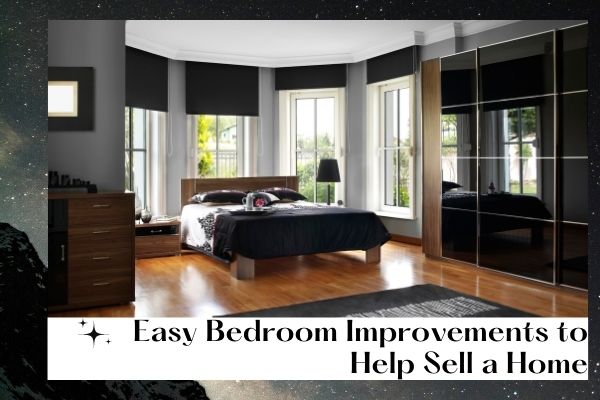 Right now, buyers are very interested in purchasing homes with relaxing main bedroom suites where they feel like they can get away from the rest of the world around them. Even if that means the daily chaos happening in the rest of their own house.
Prior to the worldwide pandemic, the primary suite was an area of focus but not a dealbreaker. Now there is a major focus of people wanting to have a retreat where they feel like they can get away from it all and a master bedroom can help them to do just that. The master bedroom is becoming a place of refuge for the homeowner after long hours in the home either working or in quarantine. It is a place to escape.
If your master bedroom is feeling a little tired or dated here are some things that you can do to showcase this main bedroom in your home to appeal to a large set of buyers.
Lighting
One of the best ways to showcase how spacious and amazing this room is is to use plenty of lighting. Making sure everything is light and bright makes the room feel spacious and full of life. The best way to update your lighting is with new fixtures and bulbs.
If it is in your budget consider investing in some smart light fixtures that can be controlled through a remote or by installing an app on your phone. It is a nice convenience not to have to get out of bed to turn off the light after a long day.
The closet
Making sure there is plenty of space for the buyers' favorite things is key to selling a primary retreat. A closet system organizer is something that feels luxurious and is appealing to almost every potential homebuyer. This helps a buyer to visualize how much easier their life would be if they had this closet. Creating an experience in a closet instead of just an empty space goes a long way.
If you do not have the time or ability to install a closet organizer then simply getting a lot of the clutter out of your closet will go very far and help it to feel bigger. Who doesn't love a nice big closet in their bedroom?
Staging
Staging is the art of setting up a room so that a buyer can visualize themselves there. The first rule of thumb with staging is to pull out all personal items that tell a story of who you are in the space. Next, you want to come in with a neutral and up-to-date color palette. You can do this on a budget by renting out furniture or simply taking one area and making it a focal point.
Instead of giving the room a major overhaul, consider pulling out almost everything and leaving the basics. Then bring in a few updated trendy touches with some new bedding which you can find for a very low cost on Amazon. Sometimes the best way to go is some brand new crisp white bedding with just a pop of color in a throw pillow or accent blanket.
More: Backyard Renovation Tips
Spruce up the private bathroom
Don't forget that the bathroom attached to your bedroom is also going to receive a lot of attention from potential buyers looking for that getaway retreat bedroom. Make sure that it is clean and full of neutral white colors. Simple and streamlined is what many buyers are looking for right now. Keeping it minimalistic and feeling like a spa will help to seal the deal.
For more information on selling a home in St. George please contact me anytime.
More Great Tips for Homeowners and Buyers