Finding a Home for Aging in Place
Posted by Erika Rogers on Thursday, June 15, 2023 at 8:14:14 AM
By Erika Rogers / June 15, 2023
Comment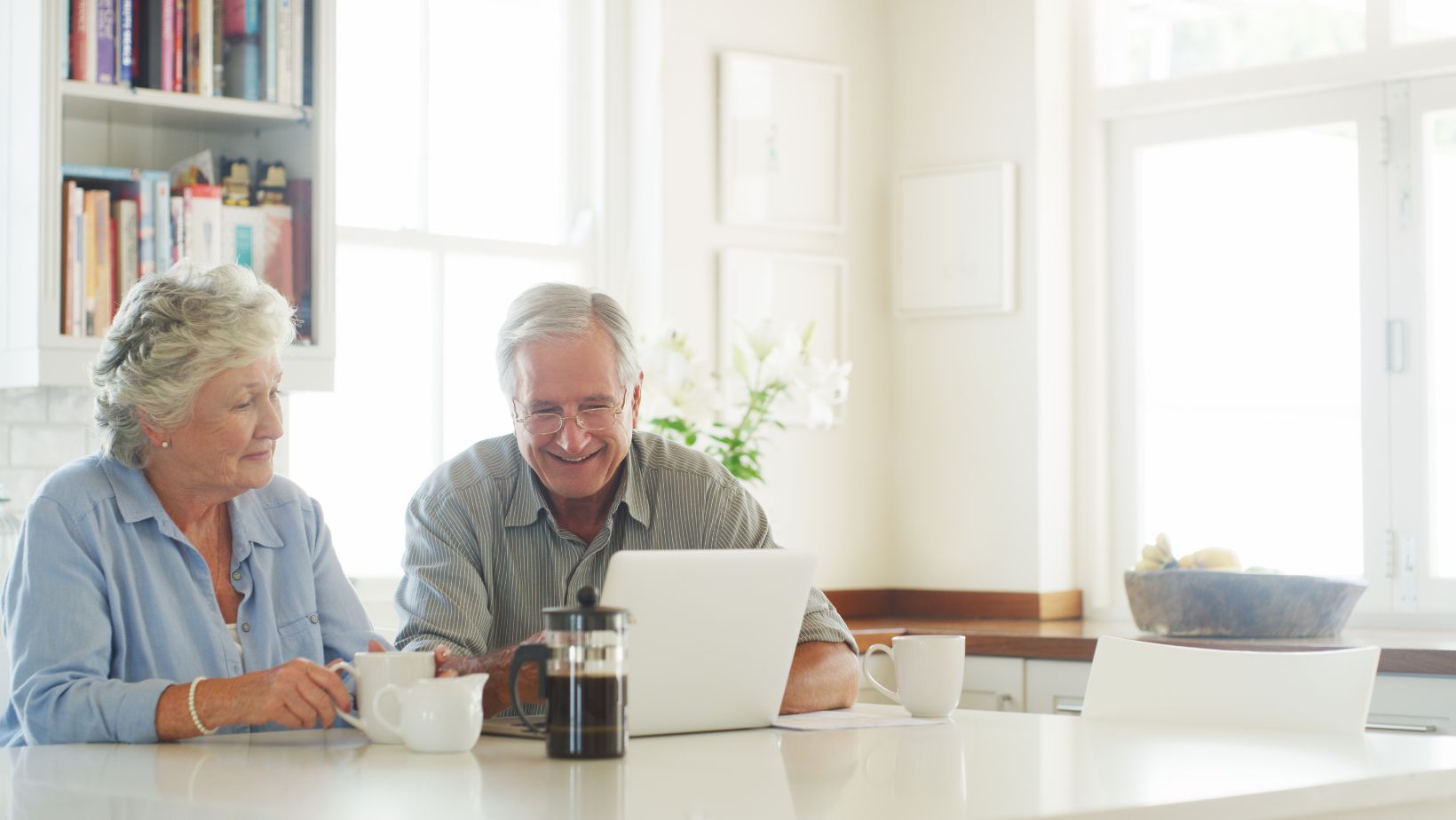 Aging in place is a goal of many Americans, and it requires a certain type of home. Finding a home that will accommodate aging in place can allow you to enjoy your twilight years in the comfort of your own home, and it is a realistic goal if you begin thinking ahead now.
Work with a qualified team of real estate experts to find what you are looking for, and make sure you know what you're looking for by keeping these criteria in mind.
What is aging in place?
Aging in place is defined as being able to continue living in your own home after you begin to need some extra care and support. It is an alternative to moving to an assisted living facility and requires a home that can accommodate a new set of needs.
What does my home need to accommodate aging in place?
In addition to a personal wish list, like space to garden, a place for grandkids to play, or room for hosting holidays, there are some features that nearly everyone will want for aging in place.
Bathroom updating
One of the most important criteria for aging in place is at least one bathroom that is accessible if you end up with mobility challenges. This means that there should be at least one full bathroom located on the main level of the home that has these accessibility features:
Walk in shower or tub
Wide enough doorway for a wheelchair or walker
Grab bars
Vanity with seating
If a home you otherwise like does not have a bathroom that meets this criteria, consider what it might take to make one. You can even get a quote from a few local contractors and find out whether it would be worth a bathroom remodel.
Wheelchair accessibility
While the entire home does not need to be wheelchair accessible, the main living areas should be. You may not end up needing a wheelchair or walker, but it's best to be prepared and choose a home with a layout that is open and does not feature multiple different levels (like a sunken living room or tri-level design).
The kitchen is one area that tends to present a problem with this. You will want a kitchen with plenty of space to maneuver with a walker or wheelchair, so either select a home with a spacious kitchen or factor in the investment required for a remodel and make sure there is enough space for the project.
Entrances are also a common area of concern. Make sure the home has at least one wheelchair-accessible entrance or space to easily install a ramp.
Lighting
Many people neglect to consider the importance of good lighting for aging in place. A dark home with poor lighting can become inconvenient, or even dangerous, as you age because it presents tripping hazards.
Greg Dallaire of Green Bay offers this information: "Look for a home with plenty of windows and natural light, and consider adding a skylight or solar tube if there are dark rooms or hallways. Of course you can also add motion-activated lights or lighting on timers after moving in, but ideally, the home will feature natural lighting as well."
Single story living
Most people prefer a single-story layout for aging in place, eliminating the need to handle stairs as mobility becomes an issue. You may also fall in love with a two story home or one with a finished basement, but make sure there is at least one full bathroom and bedroom on the main living level in case you need it.
Space for caregivers
You may end up wanting to hire overnight caregivers. Think ahead for this by making sure there is a guest space, at least featuring a small bedroom and full bathroom.
Proximity to healthcare
As you look for the right home to age in place, don't forget about the location. Even if the home itself is the right fit, it won't work if it's too far from your healthcare facilities. While "too far" is relative and subjective to your personal preference, remember that you will likely want to be within a short drive of a major hospital and your doctor's offices. Decide what this reasonable drive time would be for you and limit your search to areas within that radius of high quality healthcare.
Aging in place is a great way to enjoy your retirement but it does take a little advanced planning. Call me any time to discuss excellent 55+ and active adult communities in St. George.