Fishing in St. George UT– Local Man Catches Piranha Relative
Posted by Erika Rogers on Thursday, June 25, 2015 at 6:33 PM
By Erika Rogers / June 25, 2015
Comment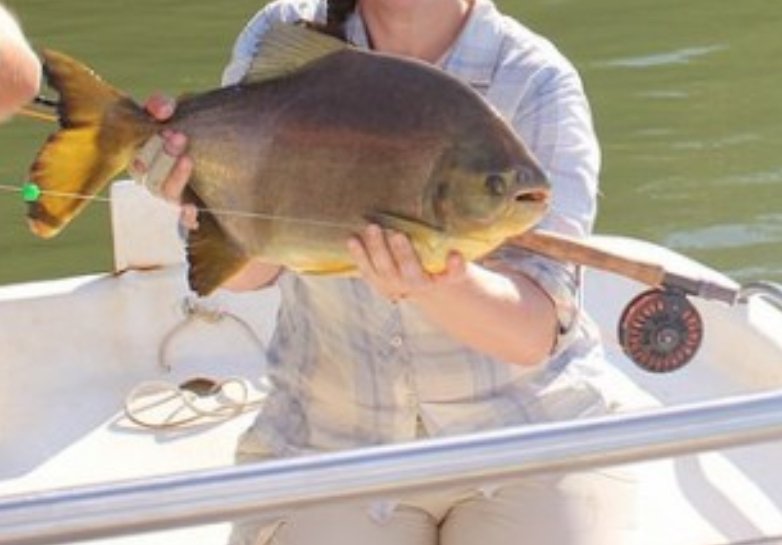 Fishing in St. George UT is some of the best fishing in the state. Southern Utah is well known by fishing anglers from all around for the quality of fishing you will experience when fishing in St. George UT. Whether you are looking for river fishing, pond fishing lake fishing or stream fishing, you will find the perfect place for fishing in St. George UT.
Recently, a local St. George fisher got a huge surprise when he caught a 9-pound Pacu; a South American freshwater fish that is related to the piranha. He was fishing a local pond known as 'the Boiler' when he caught the fish. The pond has been closed off to the public for the past 15 years but has recently reopened. Since its reopening, many avid anglers have been to fish 'the Boiler'.
If you are an angler who is in search of the best fishing in ST. George UT, I have the information you need from water body size to common fish to fishing options.
Stream Fishing in St. George UT
The streams in Southern Utah offer many opportunities for anglers who love to experience the simplicity and quiet fishing that only small running water provides. Although their small dimensions result in the caught fish being similarly smaller than those in lakes, the streams more than make up for it in the sheer number of fish they contain.
The most popular streams include the Panguitch Creek and the Beaver River. Southwestern Utah is known more for its Sevier River, a river which is formed by and connects to other well known streams and creeks.
Lake Fishing in St. George UT
There are plenty of lakes to be explored in St. George and Southern Utah areas. Each is surrounded by its own unique view of nature, making each fishing trip a memorable one. It is hard to decide which lake is the best when looking for places where to fish in St. George UT because there are so many to choose from.
Fish Lake is a favorite of anglers who love catching the Mackinaw. Johnson Reservoir and Gooseberry Reservoir are both loved for their ease of bank fishing. Most lakes provide for good trout fishing.
Types of Fish and Where to Find them when Fishing in St. George UT
Sevenmile Creek – One of the few places that have wild trout that go about generally unmonitored. Although it is not known for producing large fish, it has great quantities of small ones.
Pine Lake – One of the higher elevated lakes in Utah, its small size does not retract its scenery. It is visited both for its high stock of Rainbow trout and for its amazing views of nature.
Mammoth Lake – This lake/creek, although not the biggest, is one of Utah's perfect examples of a classic stream, ideal for fly fishing anglers.
Sevier River – This river contains a larger variety of fish than the East, the Sevier River is one of the places that top the revisiting list of many anglers. Its length and wide range of both fish and scenery presents it as a good challenge for any fishing lover.
Baker Reservoir – Catchable-sized rainbow trout are stocked in early spring.
Beaver River – Contains nice brown trout and rainbow trout. Catchable-sized rainbow trout were recently stocked.
Clear Creek – Is stocked full of Bonneville cutthroat trout. Your best chance to find catchable-sized fish will be above the Narrows.
If you are looking for a reason to relocate to Sunny St. George UT, here it is: There are many places for great fishing in St. George UT. Find more place to fish here: http://wildlife.utah.gov/hotspots/reports_sr.php.