Give Your St George Patio a Fun Spring Make-Over!
Posted by Erika Rogers on Wednesday, April 5, 2017 at 12:59 PM
By Erika Rogers / April 5, 2017
Comment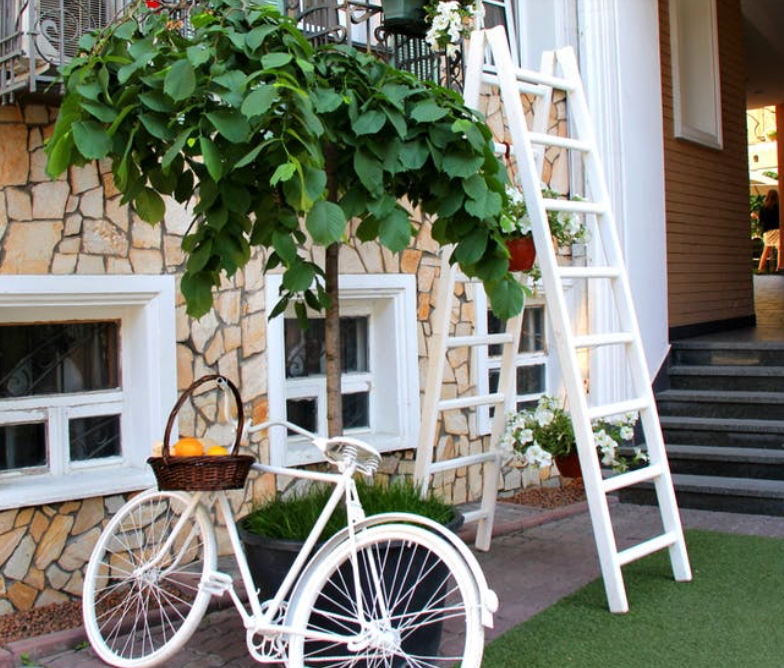 Want to turn your outside patio from shabby to chic on a budget? This is the post for you! Spring weather in St George makes it so very nice to enjoy the outside. But, is your outside up to par? Let these tips help you fix it up at a low cost so you can get to work and get to enjoying it faster.
Let's start with the patio furniture. A great way to fix up your outdoor décor is simply to change the color. Even if your patio furniture is rusty, it is still worth keeping. Patio furniture is very expensive, as is all furniture. It makes more sense to give it a make-over. Remove the rust with sandpaper or a wire brush. It may take a little elbow grease but once you get it off, you can paint it with a color that will pop and it will feel like new furniture. Add some outdoor cushions or pillows for extra flare!
Keeping the patio clean is a challenge. The wind blows and it seems like everything looks dirty again. A great way to accomplish a clean and pest free zone is by using an alternative to mulch. It sounds strange but pine cones serve as a great decorative option and they actually help to keep bugs and pests away. With pine straw or mulch, you will have to occasionally re-do your beds and that can be expensive. Pine cones are often easy to find or even free and they will last longer.
Add some outdoor plants into the mix. Plants always have a way of brightening things up and making great porch companions. Outside plants which are low maintenance like boston ferns are a great choice, and very inexpensive.
If you have a boring concrete patio, you can also paint it. A fun outdoor pattern allows for a creative project you can be proud of and enjoy.