Having Pets and Selling Your Home
Posted by Erika Rogers on Friday, March 6, 2015 at 10:44 AM
By Erika Rogers / March 6, 2015
Comment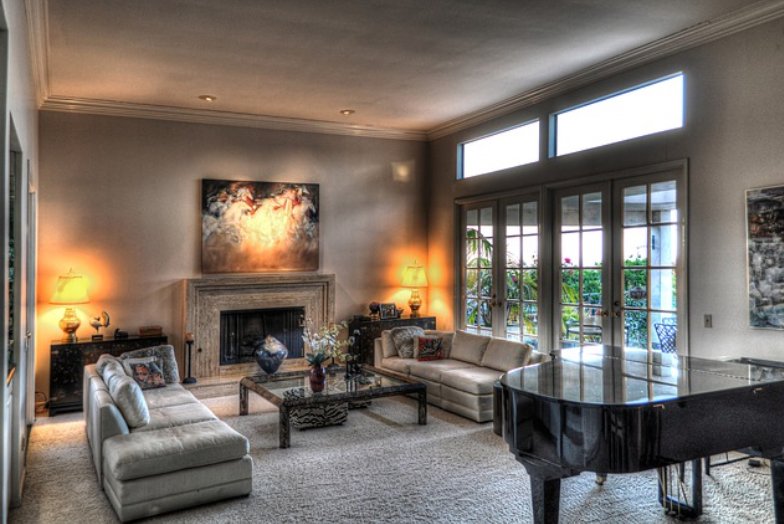 Who doesn't love a precious pooch. Though most of us are animal lovers having pet odors inside our homes can be a big turn off for potential home buyers. Ask your Realtor for her opinion on whether your home smells like your pet before placing your home on the market.
If your Realtor gives you a thumbs up, here's how to get rid of the smell:
While you're cleaning open all windows in your home to allow the fresh air to circulate and help with the unpleasant odors. Once you have the odors eliminated do what you can to keep the odors from returning. Remove or replace pet bedding. Keep your dog outside when weather permits and crate your dog when you're away from home.
Scrub bare floors and walls thoroughly. Clean soiled areas with vinegar and water, wood floor cleaner, or an odor-neutralizing product, which can be purchased at most pet supply stores or your local hardware store. If you have stubborn pet odors that just won't come out, you may have to hire a professional that specializes in hard to clean stains.
Give your drapes and upholstery a good cleaning. Pet odors soak into fabrics. Launder, steam clean, or dry clean all your fabric window coverings. Steam clean upholstered furniture. Steam cleaners are available for rent to remove pet hair as well, or you can hire a professional.
Shampoo your carpets and rugs, or hire a professional to do the job. Look into the deodorizing carpet treatments to help with pet odors. If after deodorizing you find the pet odors are still there then it's time to replace the carpet and padding. Once you remove, scrub the subfloor with vinegar and water or an odor-removing product, before installing the new padding and carpet.
When heavy-duty cleaners haven't eliminated the smells in drywall, plaster, or woodwork, add a fresh coat of paint or stain, or replace the drywall or wood altogether.
On brick or cement, apply a sealant suitable for the surface. This may repress and seal in the odor, keeping it from resurfacing.
After deep cleaning, add some nice scented potpourri and scented candles. A light scent will do. Don't overdo and chase buyers away. Place a bowl of potpourri in your entryway and a few candles in the kitchen and bathrooms.
If your dog uses indoor pads, put down a new pad each time the dog goes. Immediately throw them away outside in the trash bin. Be sure to remove any pads from view before each showing. If you have a cat replace cat litter daily, rather than scooping litter out of the box. Hide the litter box before each showing.
If you have a gracious friend your dog or cat can stay with while you're selling your home (and you can manage to be separated from your pet), consider sending your pet on a brief holiday. If pets have to stay, remove them from the house for showings and put away their dishes, towels, and toys.
Doing the work needed to sell your home will increase the value and shorten your sales time.