Hiking Butterfly Trail is a Great St. George Pandemic Activity
Posted by Erika Rogers on Thursday, March 9, 2023 at 11:48:46 AM
By Erika Rogers / March 9, 2023
Comment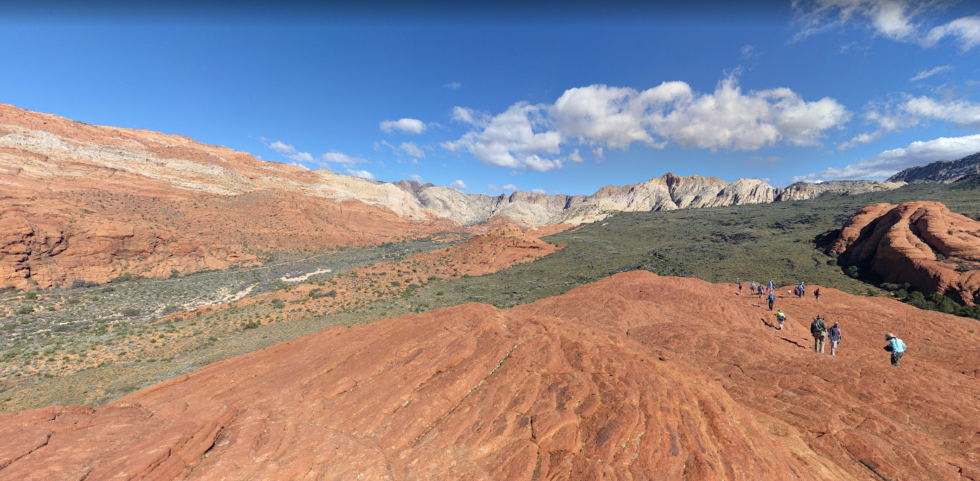 Getting outside of your home right now requires careful safety precautions and lots of space. One way to be able to keep lots of space and distance between other people is to go take a hike. St. George and southern Utah is famously known for its glorious rock formations that draw climbers and hikers from around the country.
One sort of overlooked but amazing trail in St. George is Butterfly Trail at Snow Canyon State Park. This is a great trail for the entire family to enjoy. It is pretty easy to hike and has fun things to do along the adventure.
You can find the trailhead at the same place as the Petrified Dunes trailhead which also accesses the Lava Flow Trail. You can make a quick trip of exploring just the Butterfly Trail or take a whole day and explore the three. The Butterfly Trail is just under two miles and makes it very nice if you have little ones that have not been out on the trails yet or have very little experience because it only takes about an hour or so. The trail is also very well marked so getting lost is not a worry.
There are many different types of terrain in the Butterfly Trail to keep you visually interested it starts out on sand and graduates to petrified sand dunes that look like large rock formations and finishes off by traveling down into large brush and trees. When you have gone through the valley of brush you will come across the Lava Flow Trail.
The Lava Flow Trail is full of lava rocks and wildlife. Many hikers enjoy spotting bunnies and lizards. After rainstorms hikers say you might be able to see a desert tortoise. The Lava Flow trail gives access to the lava caves also known as the lava tubes. The first one you see is the easiest for kids to enter and explore.
The lava tubes do require climbing jagged rocks and it is very dark inside so you will want to plan ahead with lights if you decide your crew is up to that part of adventuring. It may not be the best adventure for the five and under crowd. It is also worth noting that cell service is not accessible in the caves. Some parents prefer to explore the caves themselves before taking their kids along so they know if their kids would be okay climbing through them.
Whether you decide to just take a short trek through Butterfly Trail or keep adventuring along Lava Flow you will have a fun time in the St. George wilderness.
Are you hoping to move to St. George and are looking to buy a home in St. George? Please contact me right away I would love to help you find the perfect St. George home.
More on St. George